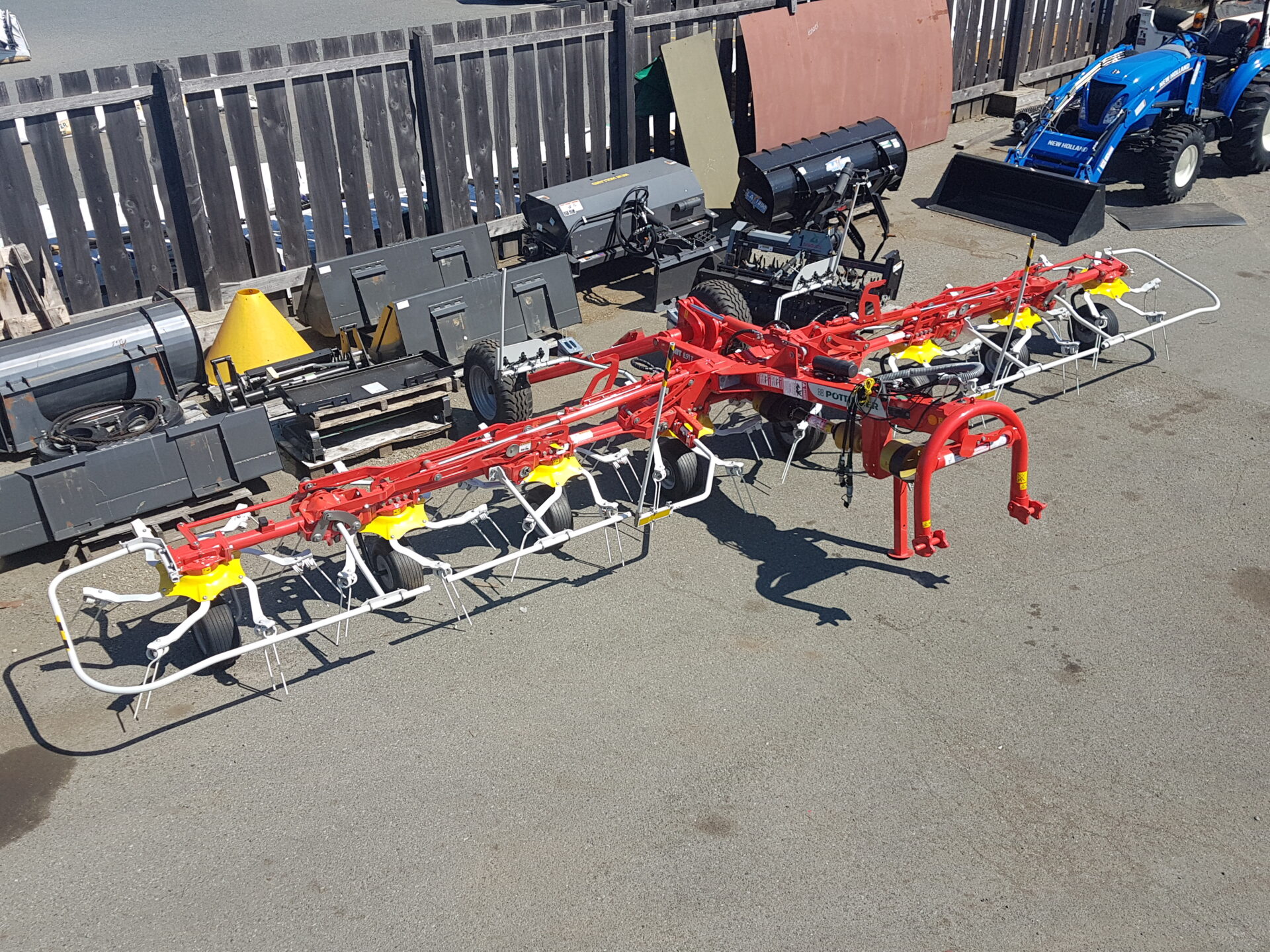 Pottinger HIT 8.91T
explore our industries
Poettinger HIT Tedder 8.91T
We have a Pottinger HIT 8.91T Tedder in stock at our Chemainus office. Below are some of the key features of this unit:
Large Flotation Tyres: "The two inner rotors on the 8.91T are fitted with 16 x 9.5-8 flotation tyres."
"Wide during Operation, Compact during transport"(Poettinger, 2023).
Key Features:
1 PTO shaft T 3/8″ 6-splines
1 Lower Linkage Cat. II
Standard tine, 9, 5mm
540mm
Lighting US/CA
Tires: 260/70 – 15.3 Flotation
Fenceline adjustment central
Spare wheel 16 x 9.5 – 8
Please Note: Specifications and Brochure Details May Vary. Please Contact your Sales Representative for the most up to date information.