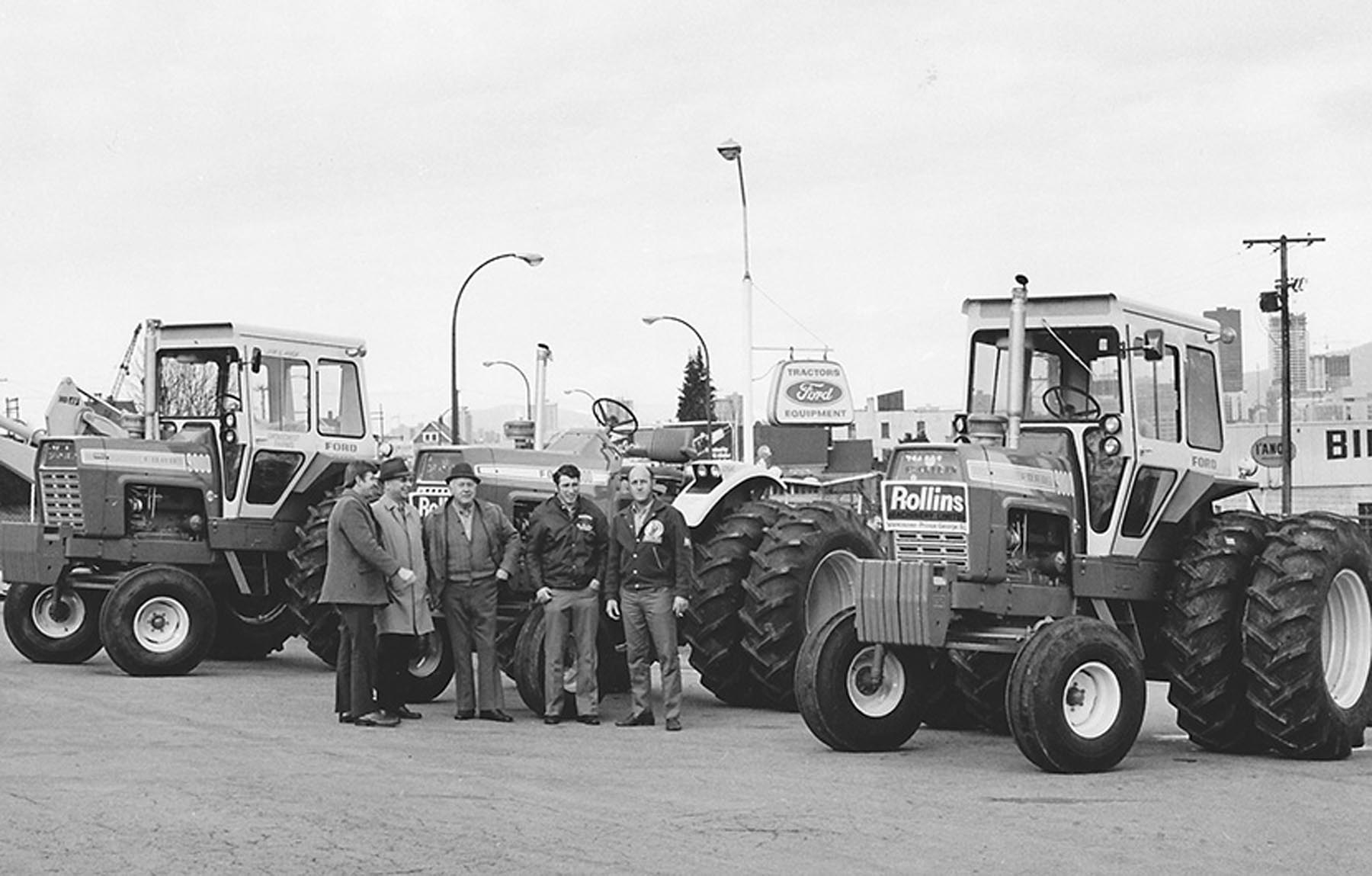 Moving clients forward since 1946.
explore our industries
Drive operational excellence
Built on hard work and integrity.
Since our start in 1946, our locally-owned, family-operated machinery and equipment company has been built on hard work and integrity. As a trusted leading supplier of refuse & recycling, sewer & water, street sweepers & roadside mowing, farm & agriculture and golf & municipal turf mowing equipment in British Columbia, we deliver the top makes and models to every industry we serve. The commitment to quality doesn't end there! With branches in Langley, Chilliwack, Chemainus, and Kelowna, we back all of our equipment, parts and services with unrivalled customer care and support.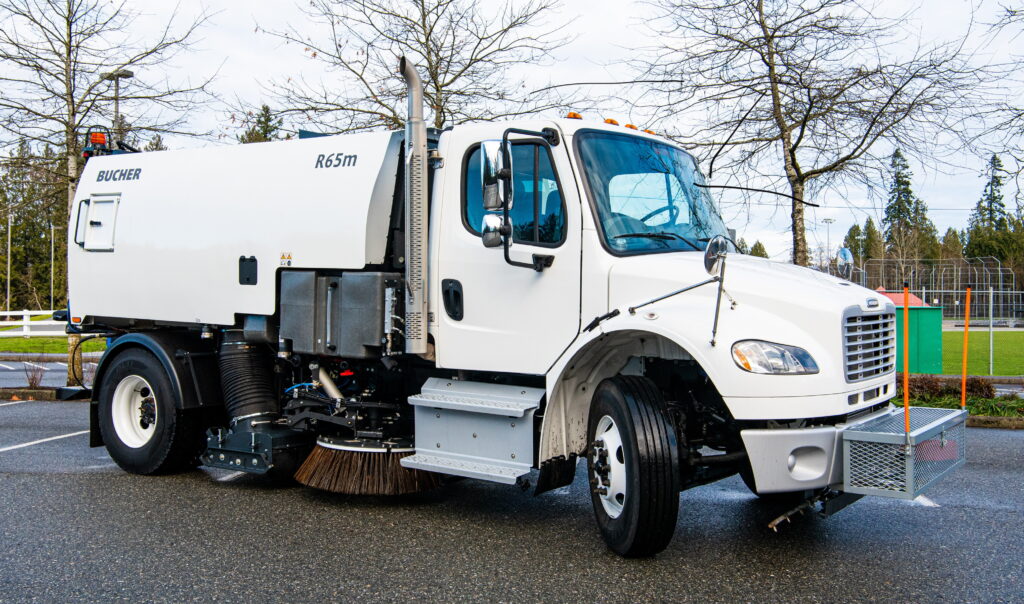 Our mission
Rollins aspires to be the most innovative, ethical and environmentally conscious equipment company in British Columbia
our
philosophy
We believe quality products and services can only be attained with integrity, honesty, trust and respect. With those values, we help our clients drive operational excellence.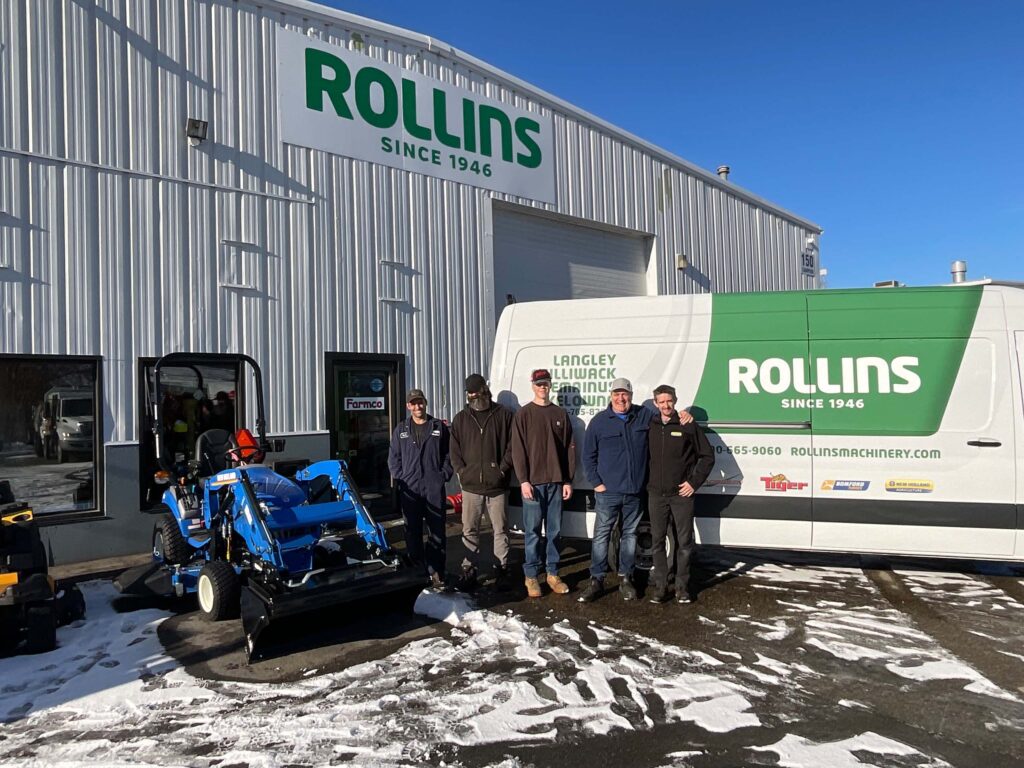 who
we serve
We proudly serve hard-working, dedicated individuals, private companies and municipalities within the refuse & recycling, sewer & water, street sweepers & roadside mowing, farm & agriculture and golf & municipal turf mowing industries in BC and beyond.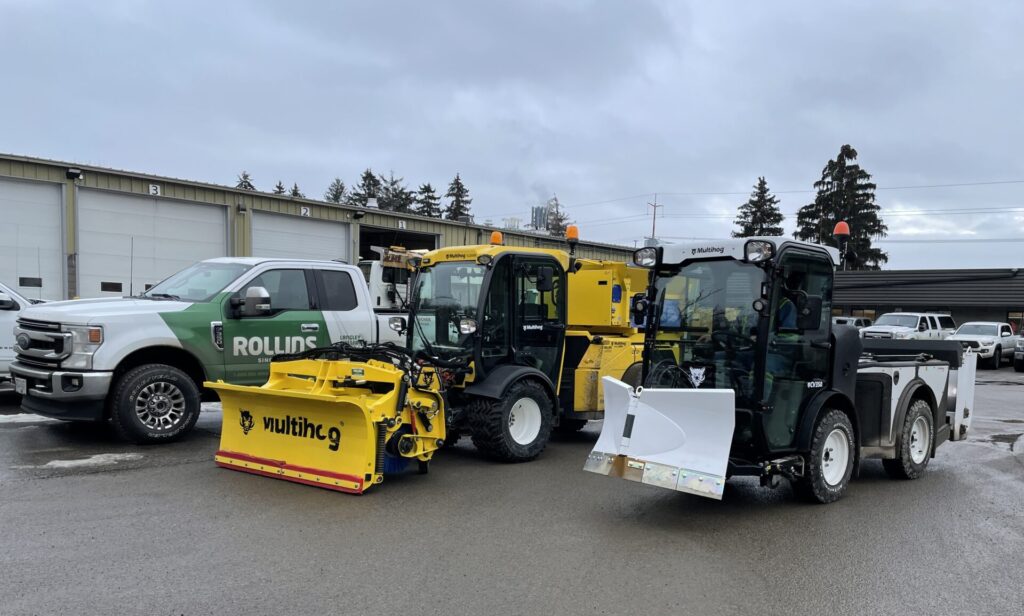 our
commitment
Loyalty is not given. It needs to be earned. Our experience and "customer first" attitude has helped earn that trust and respect and has helped build long-term customer relationships.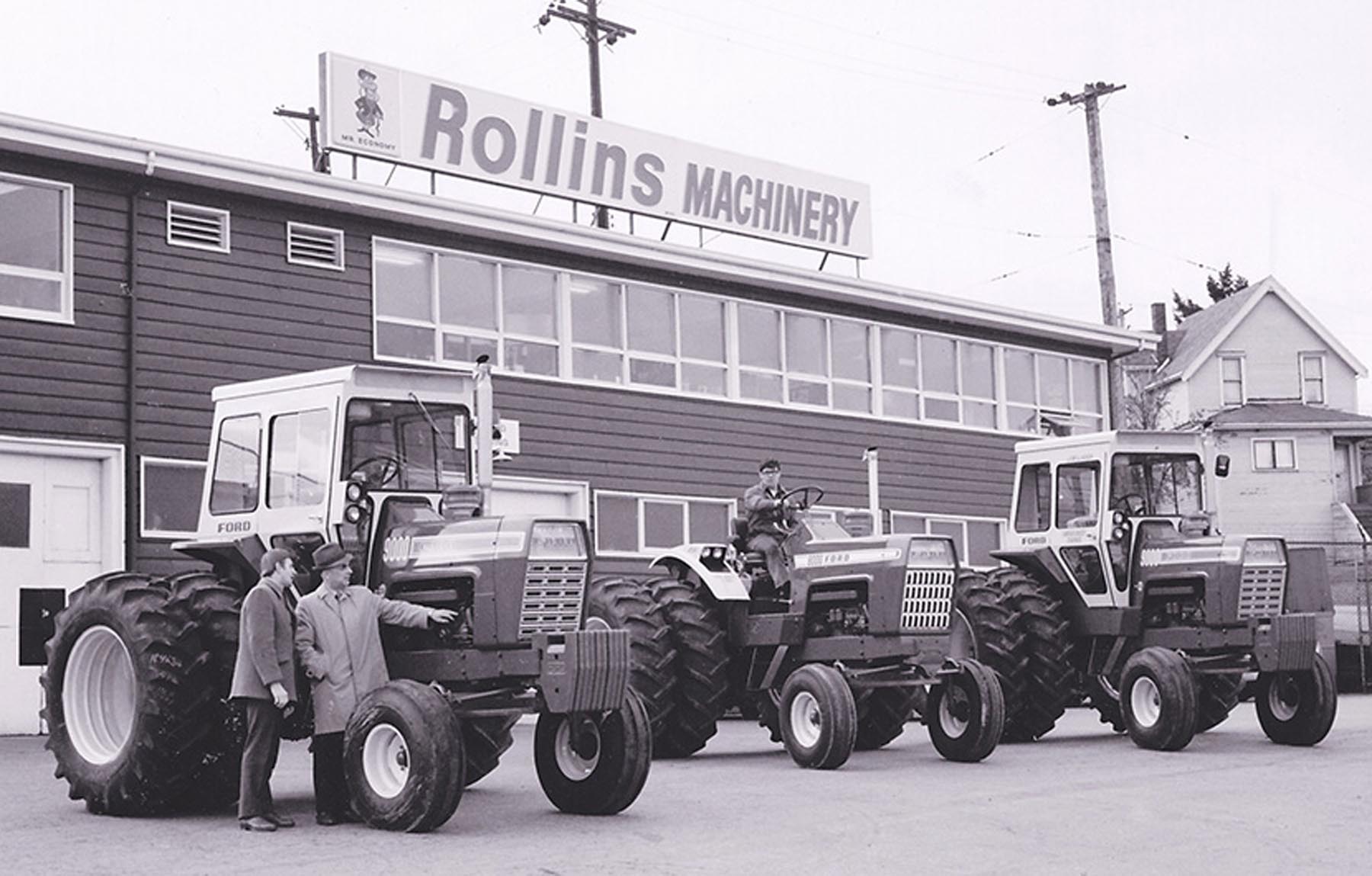 Our History
Returning from WWII, Fred Rollins recognized a void in construction and logging equipment, so he rolled up his sleeves and got to work. With little capital, loads of enthusiasm and a young, supportive family, he set out to establish what quickly became a staple in the logging, mining and road-building industries in BC.
Moving Clients Forward Since 1946
Click on a year below to learn about Rollins history.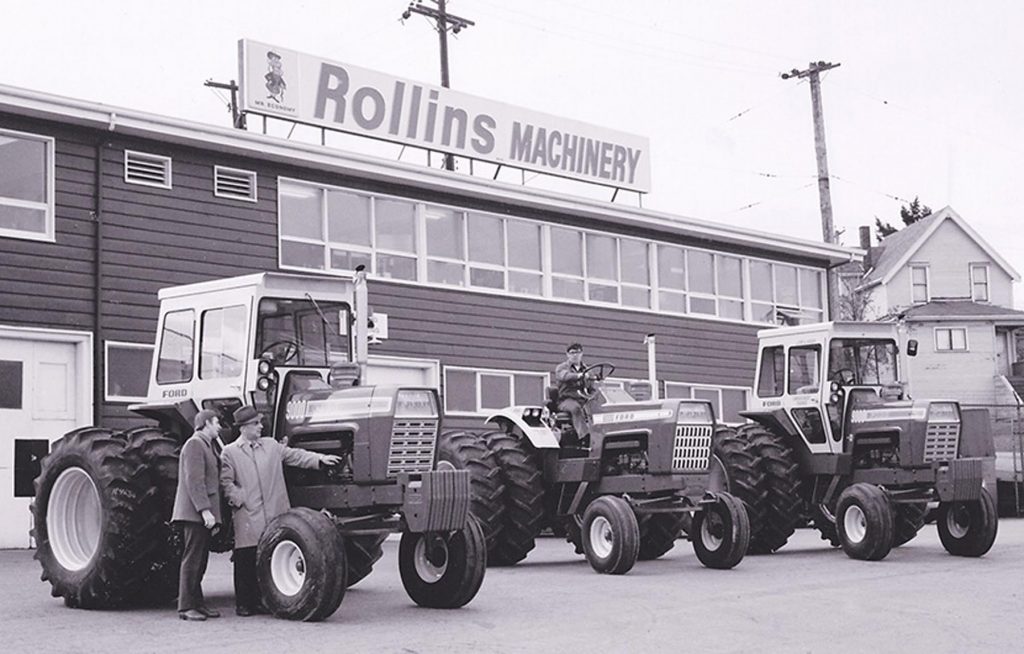 Rollins Machinery establishes a one-room office near Granville Island, distributing manufacturer lines that include: Insley, H&L, Ingersoll Rand, Austin Western Graders and Baldwin Lima Cranes.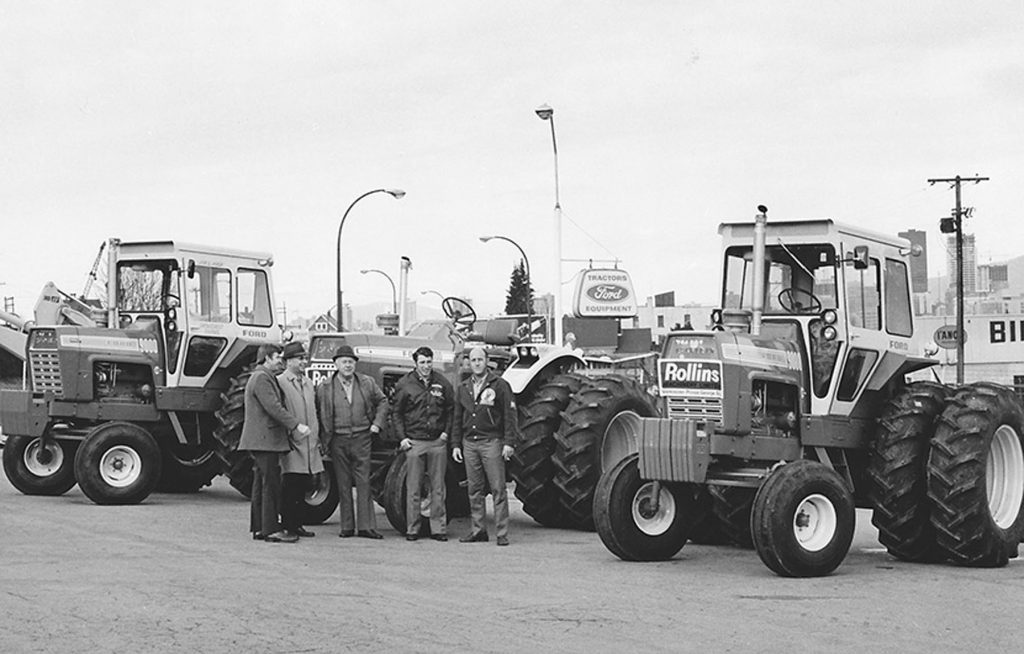 Rollins grows rapidly and moves its head office to a 2.5-acre site on Great Northern Way.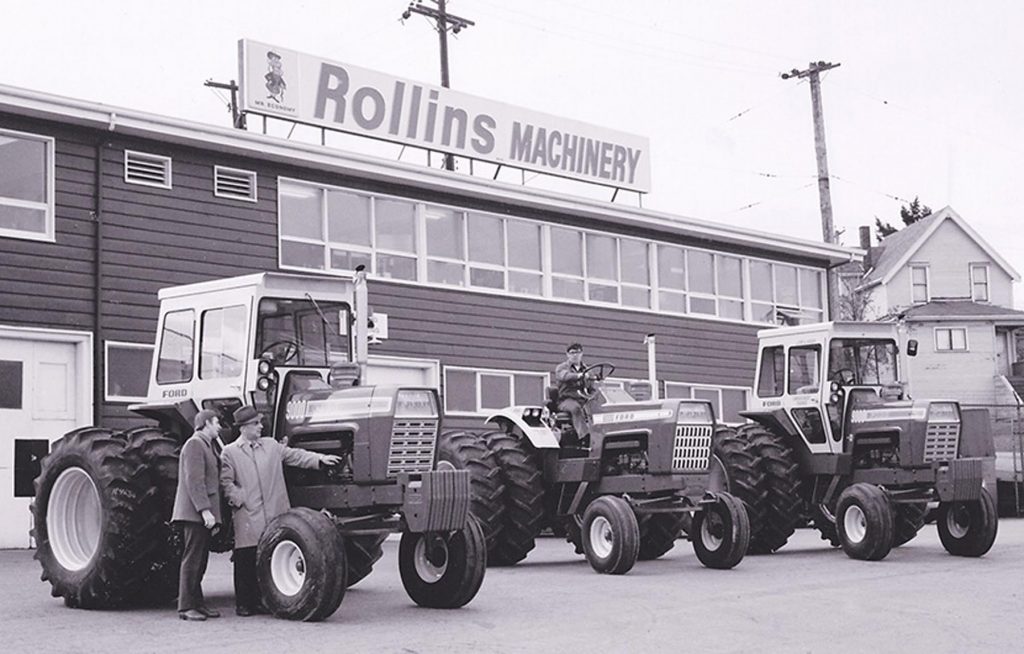 Rollins enters the farm and light industrial markets with the Ford tractor franchise, serving farms and municipalities in and around Delta, Richmond, Surrey and Pemberton.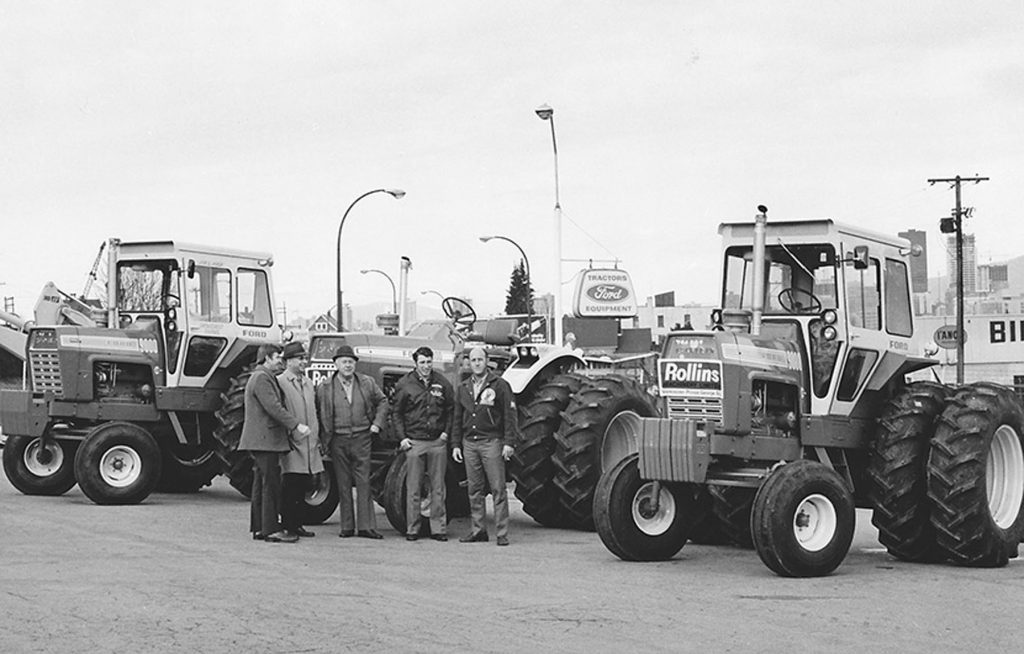 Fred's son, Victor, joins the company after obtaining a Bachelor of Commerce and an MBA from the University of British Columbia.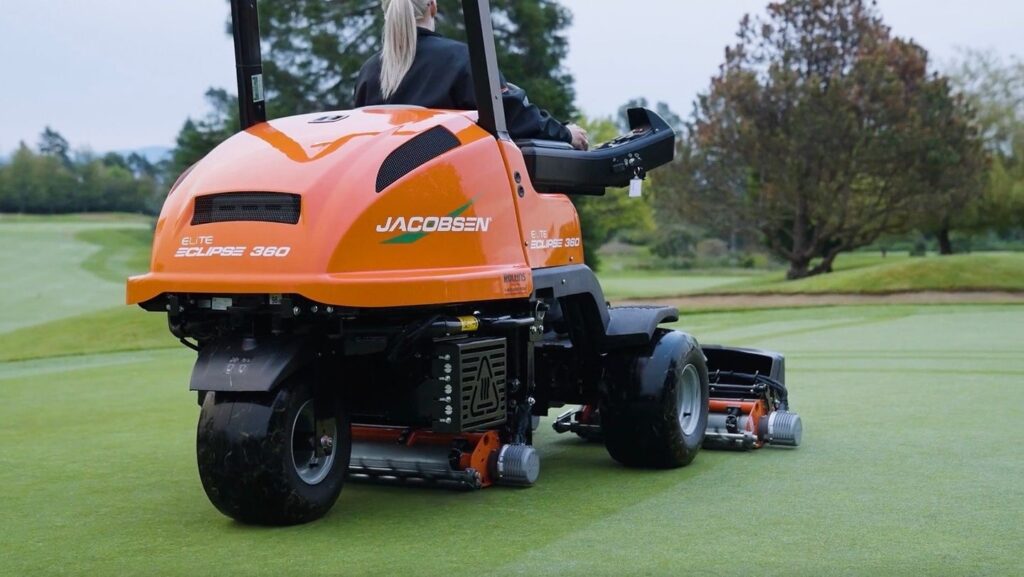 Focusing on municipal markets with Ford tractors, Bomford/Tiger boom mowers, and Jacobsen/Ransomes golf and turf mowing equipment, Victor purchases the company and becomes President.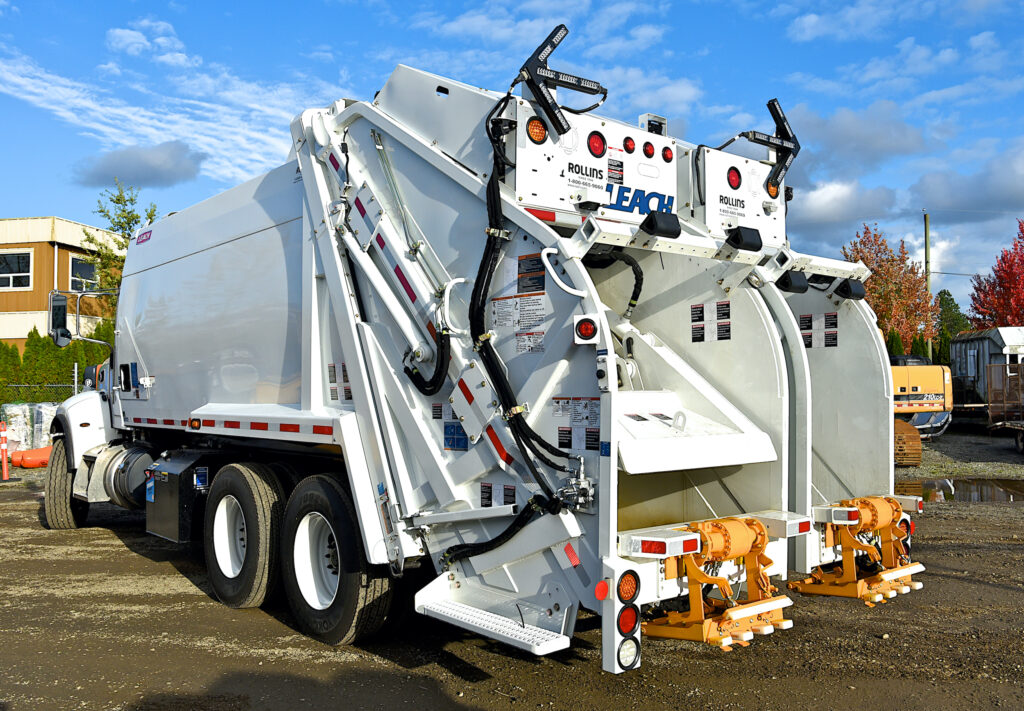 Rollins entrenches itself in the refuse and recycling equipment industry with the acquisition of two major franchises: Haul-All Equipment and Leach Company.
Rollins continues to grow its refuse/recycling and environmental products division, becoming BC's leader in the industry, with products such as Labrie Enviroquip's fully-automated collection trucks.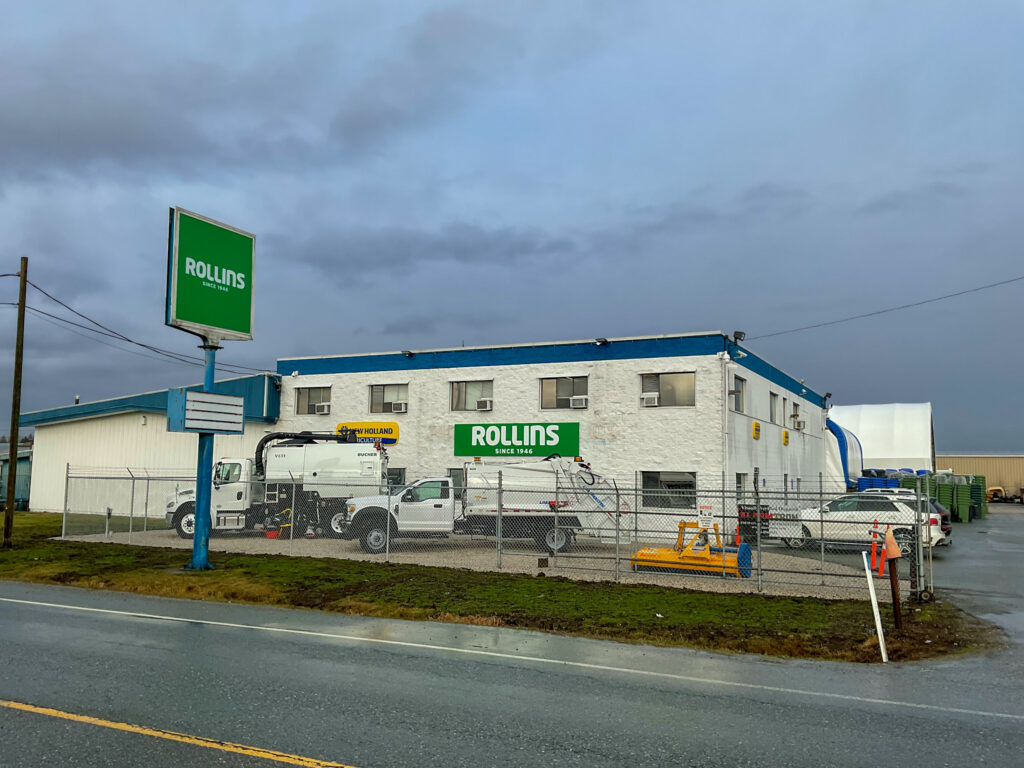 Early in the 90s, in response to a huge agricultural expansion into the Fraser Valley, Rollins moves its head office to its current location in Langley.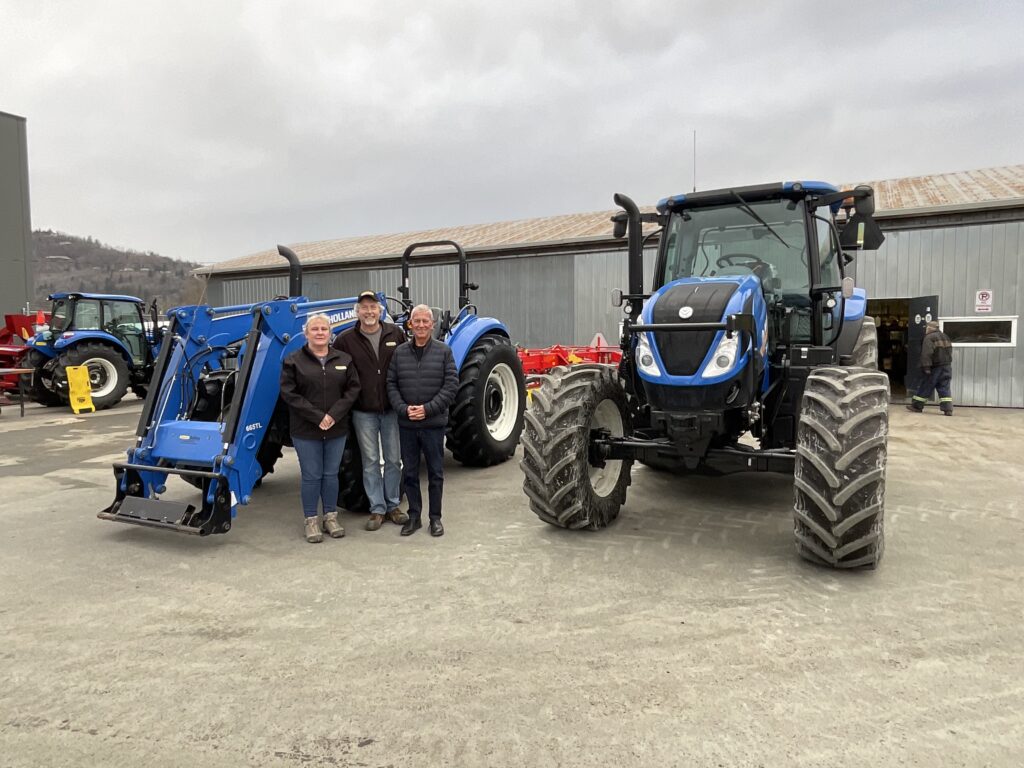 Rollins consolidates its New Holland farm equipment operations with the purchase of a 3-acre location in Chilliwack.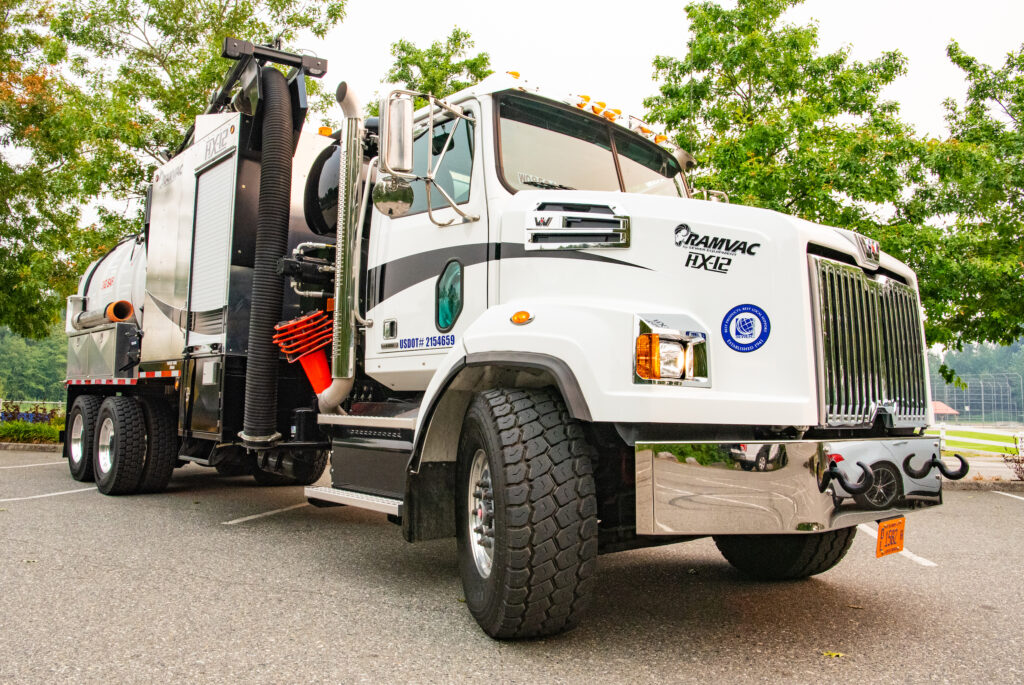 Rollins expands into the municipal and contractor segments for sewer cleaning, hydro-excavation, and vacuum trucks, as well as sewer, pipeline and manhole inspection systems with the acquisition of two industry-leading manufacturers: Vac-Con and RapidView IBAK.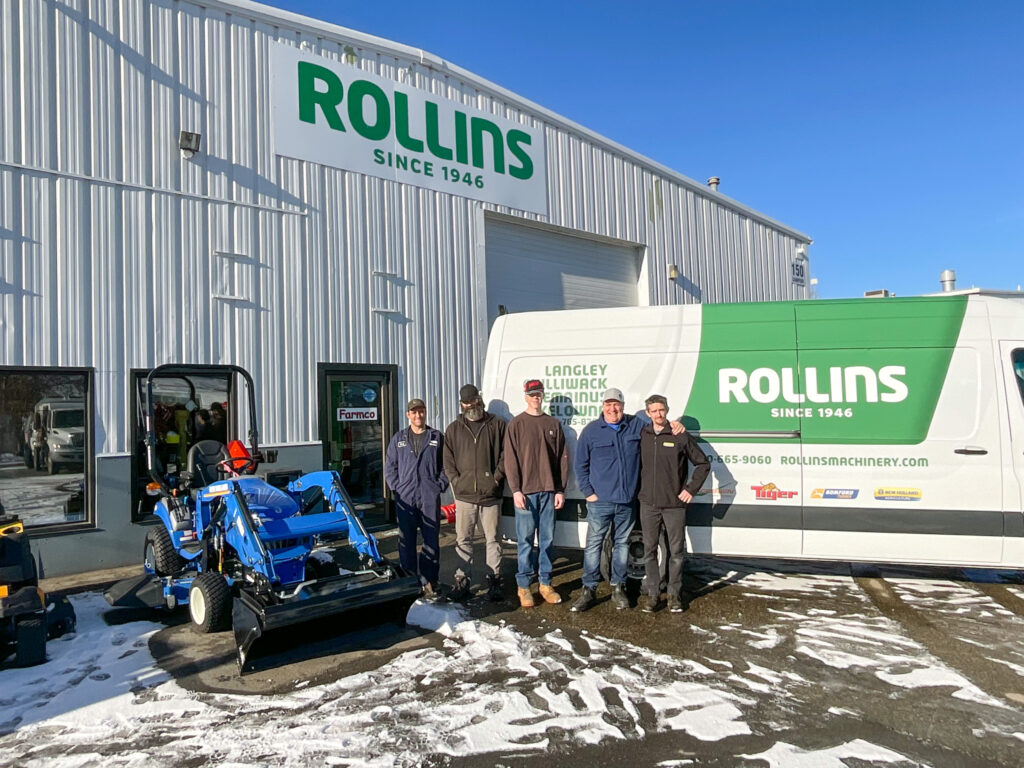 Rollins Aquires Farmco Sales in Kelowna, BC. Rollins is very excited to been awarded the New Holland contract for the Okanagan. The Kelowna office will be a full-line facility with Sales, Parts and Service. In addition to New Holland, products will include Labrie, Rapidview, Bomford, Tiger, Jacobsen, Sewer Equipment and Multihog
Victor Rollins continues as owner of Rollins. His son, Jeff, is Vice-President of Sales, and Rod Graham is now President.