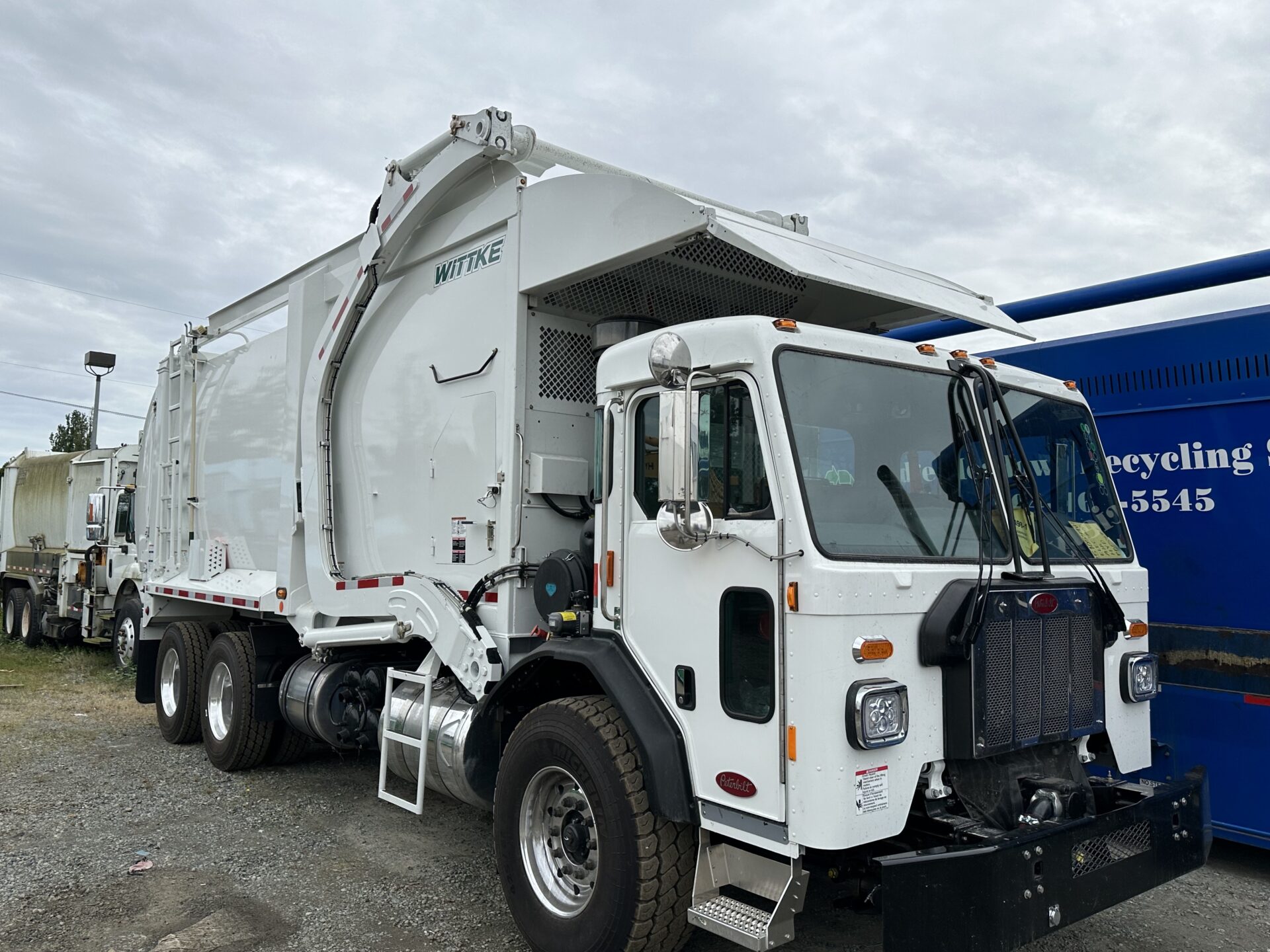 Labrie Witke Starlight Front End Truck
explore our industries
Labrie Witke Starlight Front End Truck
We have a Labrie Witke Starlight Front End Truck mounted on a Peterbilt Chassis available at our Langley office. Please see below for key features:
Truck Body Design: Labrie Witke Front End Features:
"Lightweight abrasion resistant steel
A450 steel is strong yet light and boasts 5 times the abrasion resistance of mild steel.
Arm Trunnion Bearings: The Witke Front Loader has outboard mounted steel trunnion bearings that are engineered to last the entire lifespan of the unit, when lubricated properly.
Efficient Operations: Reduces debris by sweeping it back into the hopper with a second arm lift and using a canopy sweeper that improves visibility for the operator."(Labrie, 2023).
Productivity:
"Packing Cycle: 18 to 20 seconds
Complete Arm Cycle: 12 to 14 seconds"
Please Note: Specifications May Vary, Please Verify the most up to date information with your sales person.
Style
Front-End Refuse/Recycling Truck
List Price
Pricing on Request