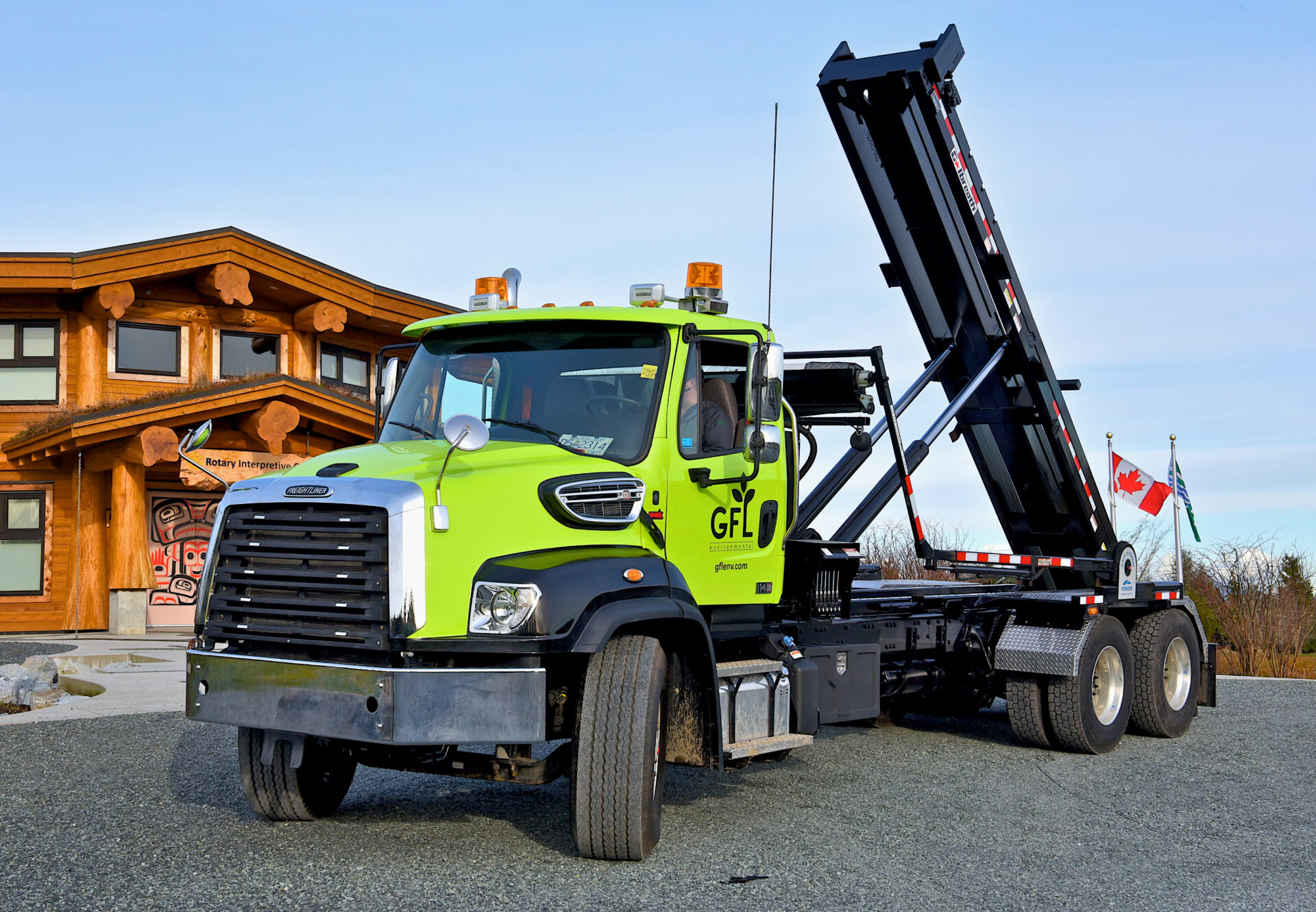 Galbreath Rails on Freightliner
explore our industries
Galbreath Rails on Freightliner Chassis
Brand new Roll Off Truck sold to another great customer. We are a Dealer for Galbreath Roll Off rails, and mounted our rails on a Freightliner Chassis. This is a Galbreath AF (Above Frame), with a Pioneer Tarper to contain the material in the Roll Off Bin.
Galbreath Rails Key Features
Dual in-board mounted lift cylinders
Pintle hitch adaptable
Split Light Bumpers
Heavy duty rear hinge
Backup alarm
Hoist maintenance props
Tarper/valve mounting platform
Behind the cab oil resevoir
Hoist Up alarm with signal light
Please stop by and chat with our sales team at our Chemainus, Kelowna, and Langley office for more information.
Please note: Specifications May Vary. Please confirm the most recent information with your Rollins Salesperson.