Please watch the demonstration of the Labrie Witke Front End Truck. It truly shows how heavy duty, and efficient the Witke Trucks are. Give Rollins a call if you have any questions or are interested in Labrie refuse/recycling trucks!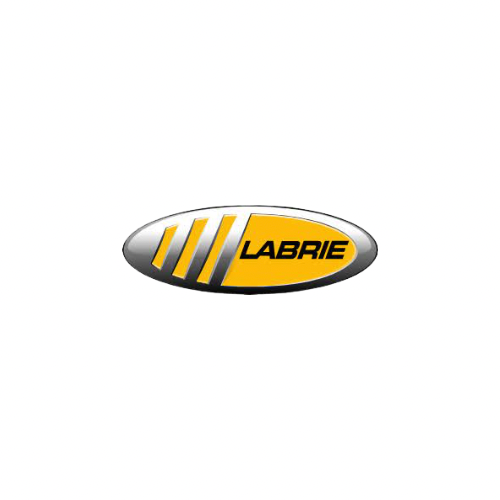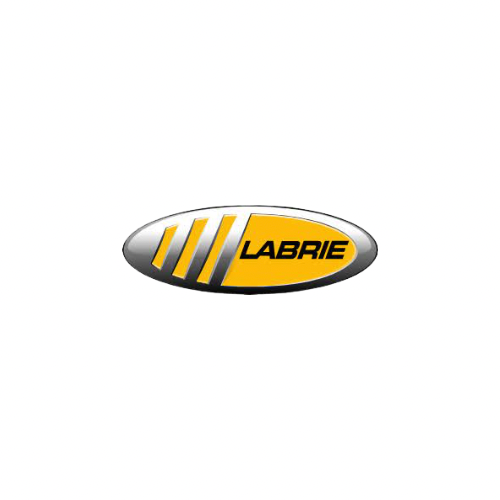 The Labrie Leach 2R – III Rear Loader is a popular truck among refuse/recycling companies. Please see the attached brochure on different configurations and sizes you can have this rear-loader built. This video walks you through the Leach 2R-II Body Construction, and how it can be beneficial for your fleet!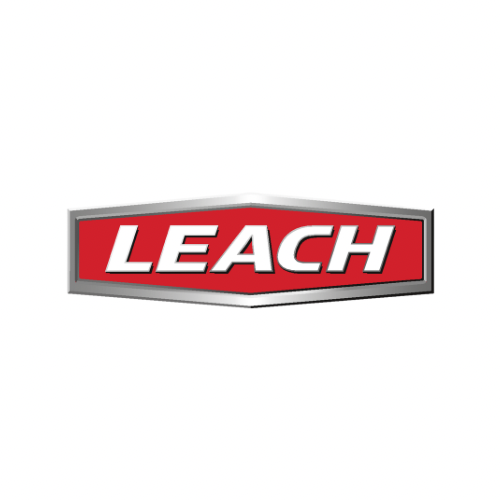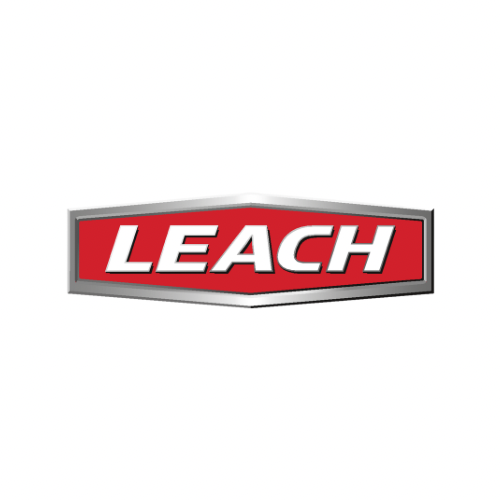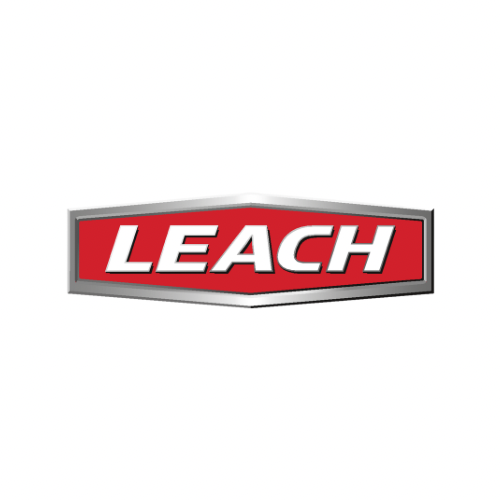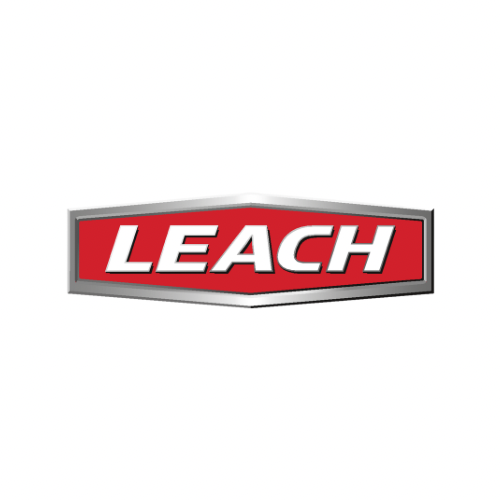 Waste Management Association of BC Video – Rollins
Check out this great video from the Waste Management of Association of BC (WMABC). Our Director of Sales and Marketing, Jeff Rollins, talks about what we do here at Rollins and the benefits of being a member of WMABC.
Rollins – Equipment Overview Video
Rollins is a dealer for many lines in varying industries. Check out this video showcasing some of our lines: Labrie Refuse and Recycling Trucks, Poettinger Rakes and Tedders, New Holland Tractors, and Multihog Sweepers!
Rollins – BC Sewer Equipment Dealer
Rollins Machinery is your BC Sewer Equipment Dealer. Some of the products we sell are:
Combination Hydrovac Trucks
Jetter Trailers
Water Recyclers
Root Cutters and Saws
Service and Support Across BC
4 Locations Across BC to Serve Your Needs. If you can't make it to one of our offices for a service, that is no problem. We have 6 Fully Equipped On-Site Service Vehicles to reduce downtime.
Below is our 4 Locations:
Langley (Head Office)
Chilliwack (Agricultural Center)
Chemainus
Kelowna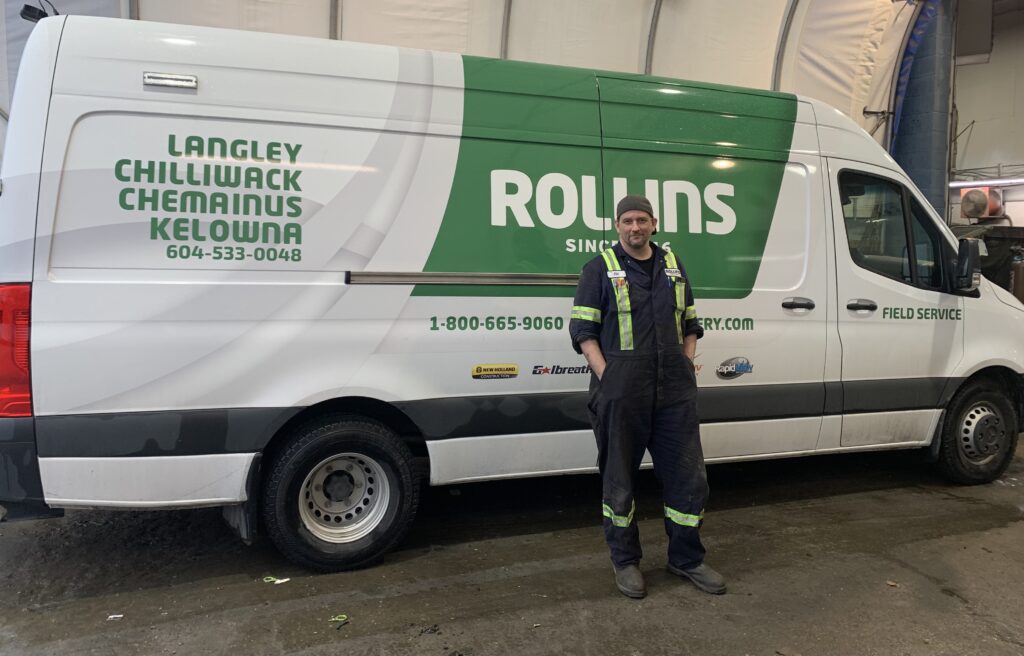 Customer Feedback
We have sold 6 Hydrovac Trucks this year, and support our customers through
On-Site Servicing
Regularly Checking in with Customers
Local Support from Local Family Owned Business
Customer Experience Video – 900 ECO – Hydrovac
One of our Hydrovac Sales Representative – Brodie Henderson, walks you through the Sewer Equipment 900 ECO, and the support Rollins offers. Also shown in this video, is Brodie visiting our customer, for on – site training, to ensure they are comfortable operating the truck safely and efficiently.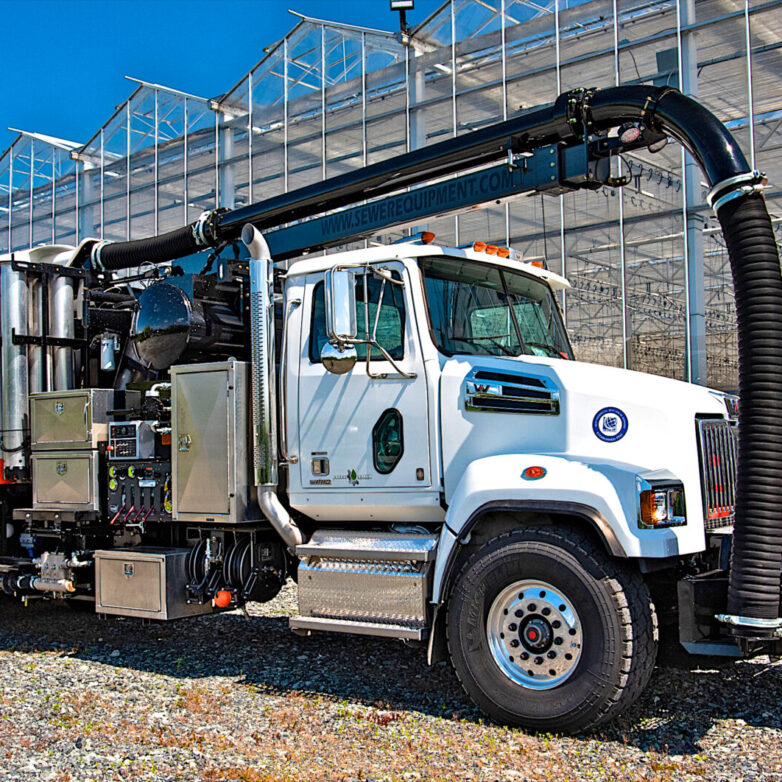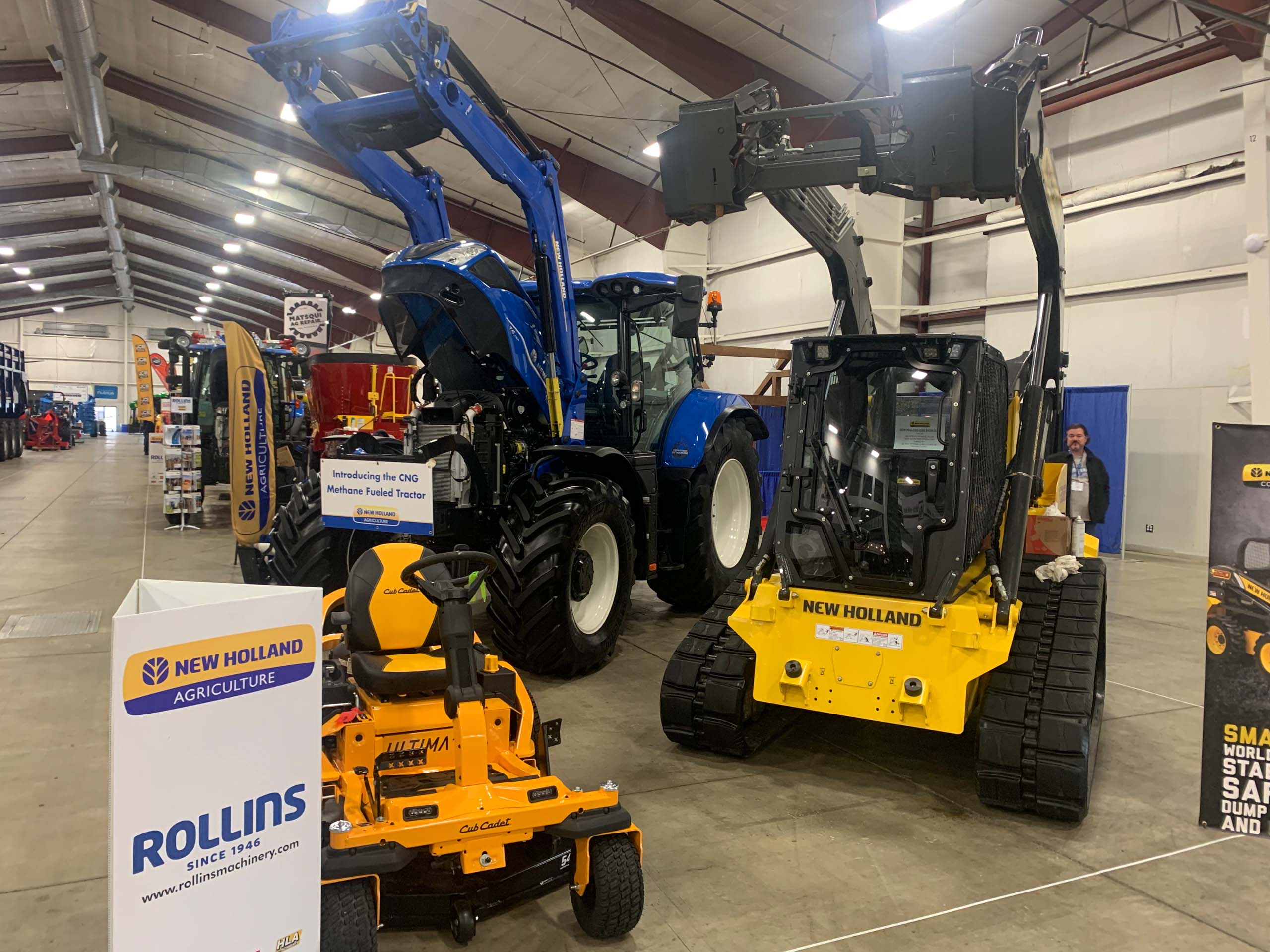 2023 Pacific Agriculture Show
explore our industries
Rollins Machinery Attends the 2023 Pacific Agriculture Show
Rollins Machinery is attending the 2023 Pacific Agriculture Show at Tradeex in Abbotsford. Some equipment we will be showcasing are the T6.180 CNG Tractor, New Holland C332 Skid Steer, Pottinger Tedder, and a Supreme Mixer Wagon. We are excited to continue to connect with people in the agricultural industry.
The New Holland C332 has a very comfortable cab. One of the new features to this unit, is the "creep" mode, and "Glide Ride" feature. This feature lets you travel at slow speeds, and being precise with your load during transport. (New Holland, 2022). This Skid Steer also has an "8 inch" display for your back up camera. On this display, you can also adjust engine settings. Finally, regular servicing can be done through the rear hatch of the Skid Steer (New Holland, 2022).
We are also displaying the New Holland T6.180 CNG tractor. T6 Series tractors are extremely powerful, offering you a maximum of 175hp! The T6 comes in 4WD and FWD. These machines are designed to improve your productivity on the farm, "with five models ranging from 95 to 120PTO". It is truly the workhorse of farm equipment. The cab is also extremely comfortable, with "low noise levels, ergonomic controls, and a Comfort Ride™ Suspension"(New Holland, 2022).
The Pottinger Tedder is the perfect unit for "ensuring a clean and tidy spread pattern, with maximum forage conservation." (Pottinger, 2022). The Tedder produces a "basic ration that is clean and nutritious" for the animals on your farm." The photo above clearly shows the Pottinger Tedder has the "best ground tracking"(Pottinger, 2022). Every rotor on this unit can adapt to every contour (Pottinger, 2022). Finally, we will have a Supreme 500 Mixer Wagon at the event. Compared to other mixers, Supreme stands out from the rest, as it uses the "heaviest two-stage planetary drive available"(Supreme, 2022). This Mixer Wagon is truly designed to rotate the toughest of materials.
We are excited to see you at the event! Come stop by our booth.
References:
New Holland. (2022). C332 Compact Tracked Loader. New Holland. https://construction.newholland.com/nar/en/equipment/compact-track-loaders/pages/c332.aspx
New Holland. (2022). T6 Series. New Holland. https://agriculture.newholland.com/en-us/nar/products/tractors-telehandlers/t6-series
Pottinger. (2022). Tedders. Pottinger. https://www.poettinger.at/en_ca/produkte/kategorie/zk/tedders
Supreme. (2022). Supreme Vertical Feed Mixers & Delivery Boxes. Supreme. https://supremeinternational.com/supreme-mixers/product/500-pull-type/
New Holland Presents the All-Electric T4 Tractor, and T7 Methane LNG Tractor
explore our industries
New Holland presents their all-electric T4 Tractor, and T7 Methane LNG Tractor at the dealer meeting in Texas. This is truly special, as this is the world's first "the world's first LNG tractor"(New Holland, 2022). Being emission free, these units will also be environmentally friendly, and reduce operation costs.
T4 Electric Tractor:
When designing the T4 Electric Tractor, multiple factors were considered, when comparing it to a diesel tractor. The T4 outperformed the diesel in terms of being more responsive, efficient, and increased traction control (New Holland, 2022). This unit will also save "you up to 90% in operating costs" (New Holland, 2022). This Tractor is well suited for low horsepower activites, such as working in Orchards and Vineyards, mixed farm and municipalities. It will also be possible to operate this tractor during quiet hours, as "noise is reduced by 90%"(New Holland, 2022). Finally the T4 Tractor Tractor is fitted with cameras and sensors. The tractor can also be programmed to the farmers desired settings. via a smartphone app. The "Shadow Follow Me feature allows machines to work together"(New Holland, 2022).
Reference:
NewHolland. (2022). CNH Industrial presents first electric tractor prototype with autonomous features. CNH Industrial. https://media.cnhindustrial.com/EMEA/CNH-INDUSTRIAL-CORPORATE/ALL/cnh-industrial-presents-first-electric-tractor-prototype-with-autonomous-features/s/2ccdb427-427f-44bd-809c-0548d5db51c5
T7 Methane LNG Tractor:
A few key focus points when designing the T7 Methane LNG Tractor was performance, sustainability, and increased horsepower. New Holland is "offering tractors above 200hp"(New Holland, 2022). This tractor is also extremely efficient, with 4 times greater fuel storage capacity then the CNG model. This reduces downtime of the time tractor filling up (New Holland, 2022). Carlo Lambro, Brand President of New Holland Agriculture noted how this prototype represents New Holland's commitment to sustainability. He also pointed out that biomethane, is the best available solution to reduce costs, and emissions.
Reference:
2. NewHolland. (2022). New Holland Pioneers Alternative Fuel Agriculture Machinery at CNH Industrial Tech Day. CNH Industrial. https://agriculture.newholland.com/eu/en-uk/about-us/whats-on/news-events/2022/cnh-industrial-tech-day-new-holland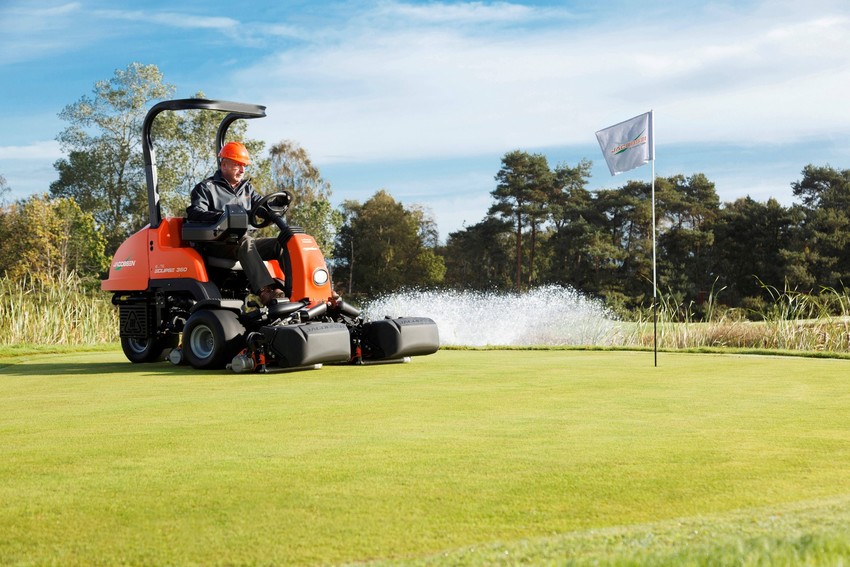 Rollins Attends the WCTA Turf Show!
explore our industries
Rollins Machinery attended the 2023 Western Canadian Turf Grass Association Trade Show at the River Rock Casino. Rollins showcased their various lines of turf equipment. This includes Tru Turf, Jacobsen, Turfco, New Holland Agriculture, and New Holland Construction.
The Jacobsen Eclipse 360 Elite is an all-electric, hydraulic-free mower. One of the key benefit of this mower is a "reduction in operation costs"(Jacobsen, 2022). As this unit doesn't have hydraulics, there is no risk of spills. Many golf courses also have holes surrounded by condominiums and apartments. As this mower is very quiet, it's possible for the grounds crew to use it during quiet hours, without disturbing the neighbours. The Eclipse 360 Elite is truly a top of the line mower.
We also showcased our Tru-Turf Greens Rollers. These rollers are "industry leading", in terms of keeping your greens in good shape, and fast. These rollers are being used on the PGA Tour, Champions Tour, and Nationwide Tour events throughout USA and Canada (Tru-Turf, 2022). When it comes to designing products, Turfco heavily focuses on product performance and efficiency. This is shown through the Turfco Widespin 1550 Broadcast Topdresser. This unit will save your grounds crew 720 passes (Turfco, 2022).
Finally, when it comes to moving material around the course, New Holland certainly offers the premium products. We have compact tractors, and various loaders in stock. We also sell New Holland Construction equipment, ranging from Skid-Steers to Mini Excavators. These units are all key to the landscaping of a great golf course.
References
Jacobsen. (2022). Eclipse 360 Elite. Jacobsen. https://www.jacobsen.com/golf-mowers/eclipse-360-elite
Tru-Turf. (2022). The only Rollers Endorsed by the PGA Tour. Tru-Turf. https://truturf.com/
Turfco. (2022). Widespin 1550 Broadcast Spreader. Turfco. https://www.turfco.com/store/c12/spinner-topdressers/p13/widespin-1550-broadcast-topdresser/