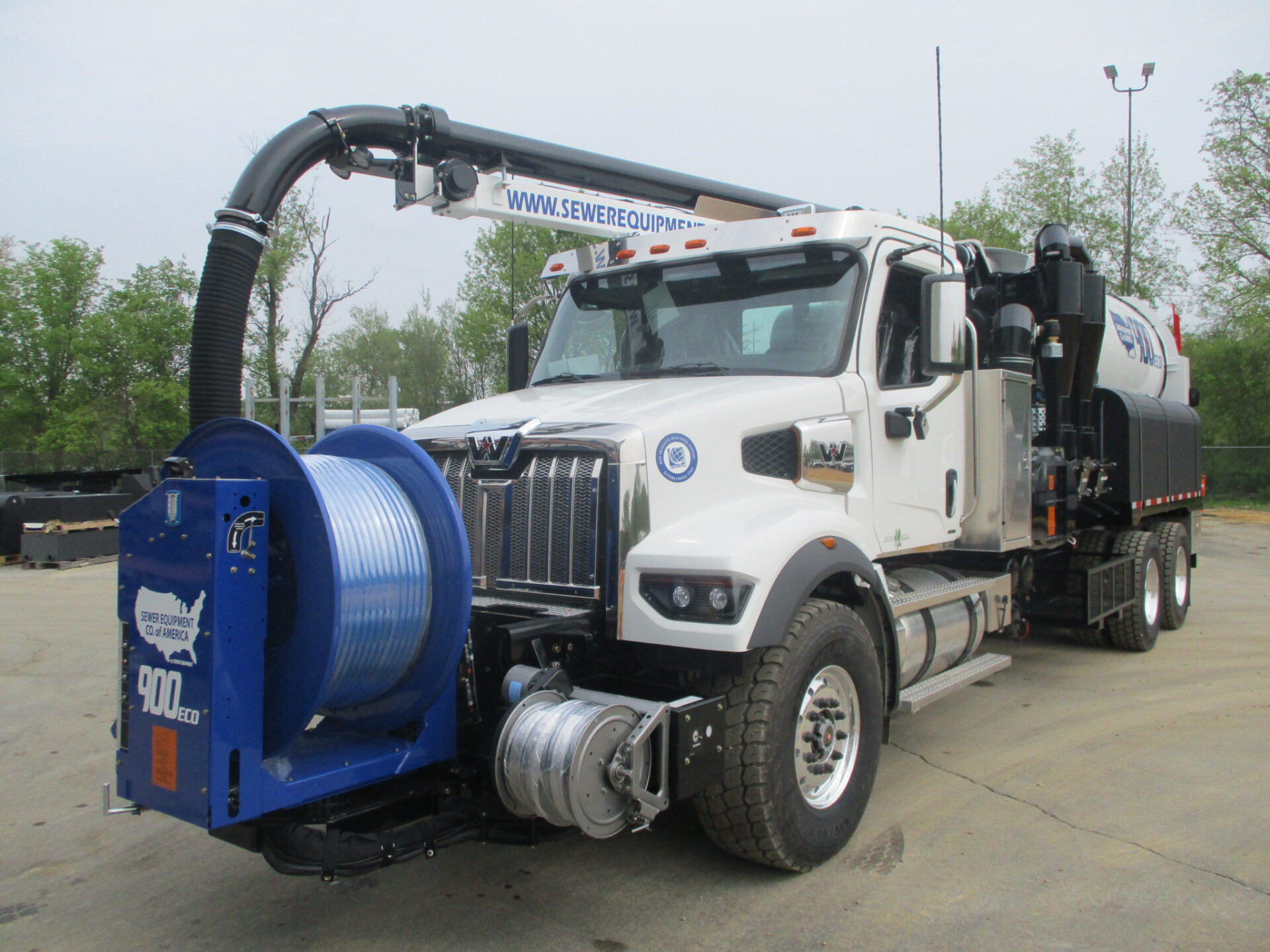 Sewer Equipment 900 ECO
explore our industries
Sewer Equipment 900 ECO
We have a Sewer Equipment 900 ECO Hydro Vac on a Western Star 47X chassis currently on order. The unit is still being built, but this is a similar truck to the one in the picture. Please see the below video of Brodie Henderson walking you through the benefits of one of our customers 900 ECO. Attached is also the Feature Sheet.
Sewer Equipment 900 ECO Key Features
Please note: Specifications May Vary. Please note the options on the Sewer Equipment 900 ECO in the video above may vary from the 900 ECO on order. Please talk to your sales person to confirm the specifications and features of the truck.