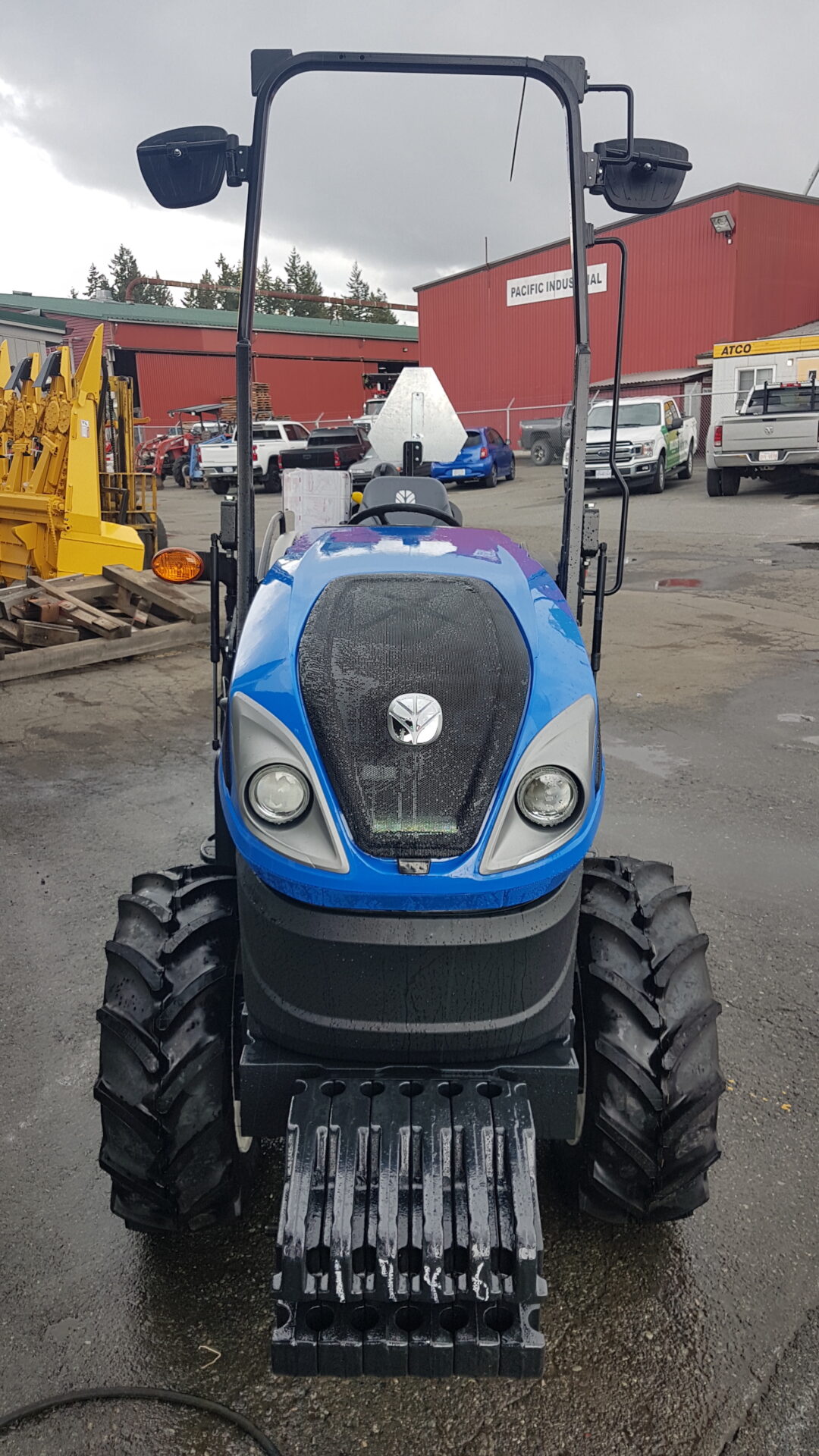 New Holland T4.80V Specialty Vineyard/Orchard Tractor
explore our industries
New Holland T4.80V Specialty Vineyard/Orchard Tractor
Rollins currently has a New Holland T4.80V Specialty Vineyard/Orchard Tractor available at our Chemainus Location. Below are some of the key specifications of this tractor:
Engine Power: 80HP
Transmission: 16 x 16 Power Shuttle
PTO: 540/540 E Shiftable, Less Front PTO
Please Note: We also have another New Holland T4.80V in stock (stock number: N50470, and N50472), with a different setup. It is current located in our Kelowna Location
Please reach out to our sales team for more information regarding this unit, or visit: https://agriculture.newholland.com/en-us/nar/products/tractors-telehandlers/t4fv for more information
Please Note: Specifications May Vary. Please Verify All Specifications with Your Rollins Salesperson.
Style
Specialty Vineyard Tractor