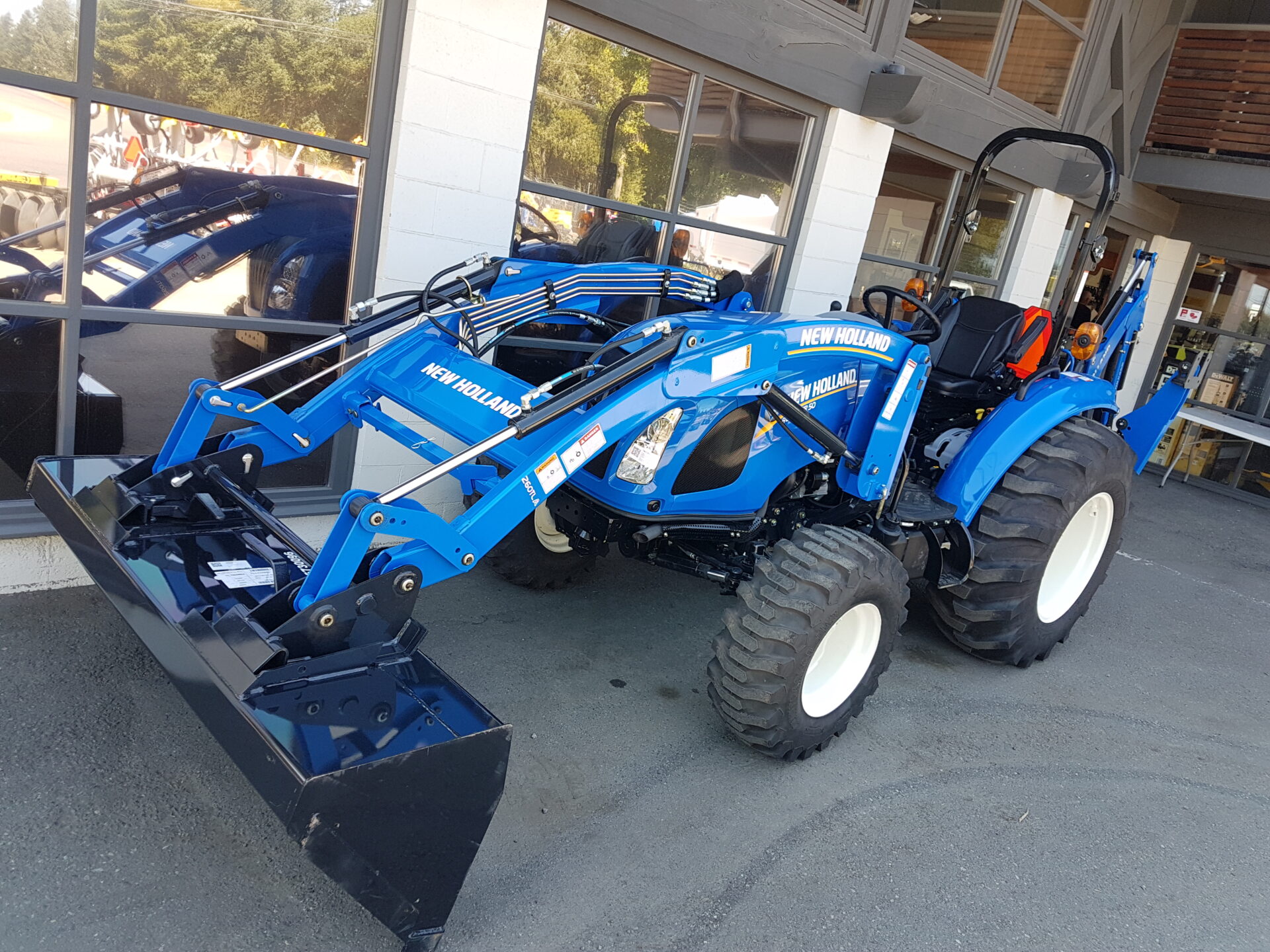 New Holland Boomer 50
explore our industries
New Holland Boomer 50
We have a New Holland Boomer 50 located at our Chemainus Office.
Below are some key specifications:
50 HP ROPS
Front Wheels & Tires; 12 x 16.5 6PR R4
MID PTO
Rear Wheels & Tires; 17.5LX2
2 Rear Remote Valves
Key Features:
Ergonomic Controls: Positioned for natural, intuitive control, so you can work efficiently without fatigue. The Boomer seat and steering wheel adjust to match every operator.
Convenient SSS transmissions: The 16×16 SSS transmission make it easy to find a speed for any task.
Clutch-free hydrostatic transmission with cruise control: Choose the 3-range hydrostatic transmission with standard cruise control feature for even easier operation. You make direction changes with 2 pedals – one for forward and one for reverse. There's no clutching or hand shifting required. Cruise control provides even more convenience.
Constant Engine Speed Made Easy: Engine Speed Management let's you set, save, and recall an engine speed with the push of a button. By maintaining a constant engine speed, work with PTO-operated implements becomes easier. Typically found on larger New Holland tractors, this feature is now standard on Boomer compact tractors.
The best view at any hour: Operating in the early or late hours of the day? Standard lights illuminate your work area on both front and side.
Control Your Climate: You'll enjoy comfort and protection from the elements in the deluxe Boomer cab. The climate control system provides heat to keep you warm in the winter and air conditioning to cool you in the summer.
Please Note: Specifications May Vary. Please verify all specifications with your Rollins Salesperson.
List Price
Pricing on Request