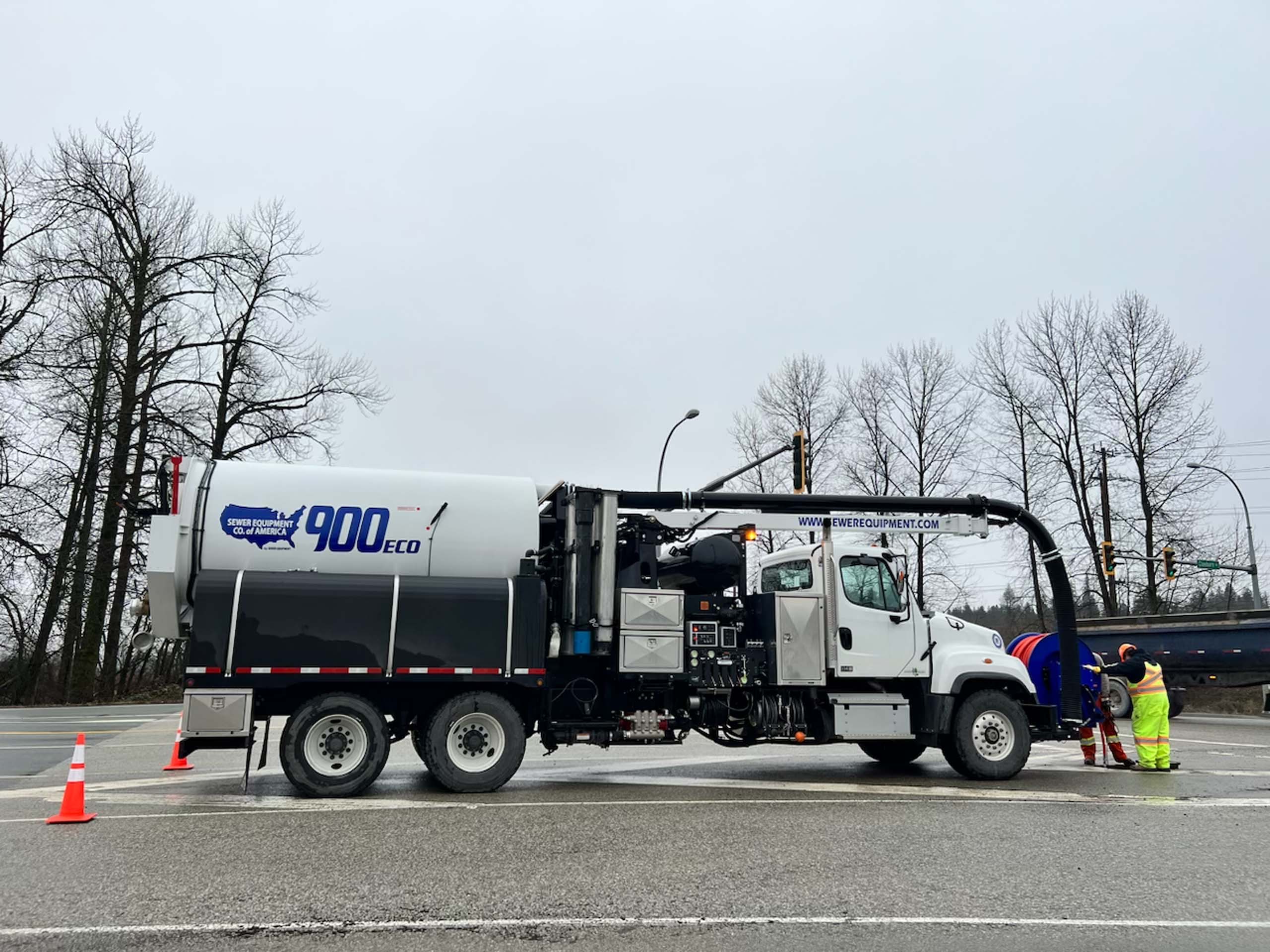 Rollins Machinery has a Sewer Equipment (SECA) 900 Eco on a Freightliner Chassis in Stock!
explore our industries
SECA 900 Eco in stock!
Rollins has a SECA 900 Eco on a Freightliner chassis in stock! The unit is simply safe, simple and reliable. "The "Hydro Drive" powertrain system allows the truck to operate in neutral when in work mode." Because there is no transfer case on this truck, it is safe for the operator when in neutral. The truck is also very simple to operate, with their only being 4 primary switches at the operator's station. Finally, the truck is extremely reliable. The operator can recirculate the load at high speeds.
Some of the benefits of the SECA 900 Eco is the following:
"Automatic Levelwind with hydraulic up/down action"
"Remote"
"Dig deep boom"
80 GPM Tank Flush
"No Washdown Gun necessary for end of day cleanup"