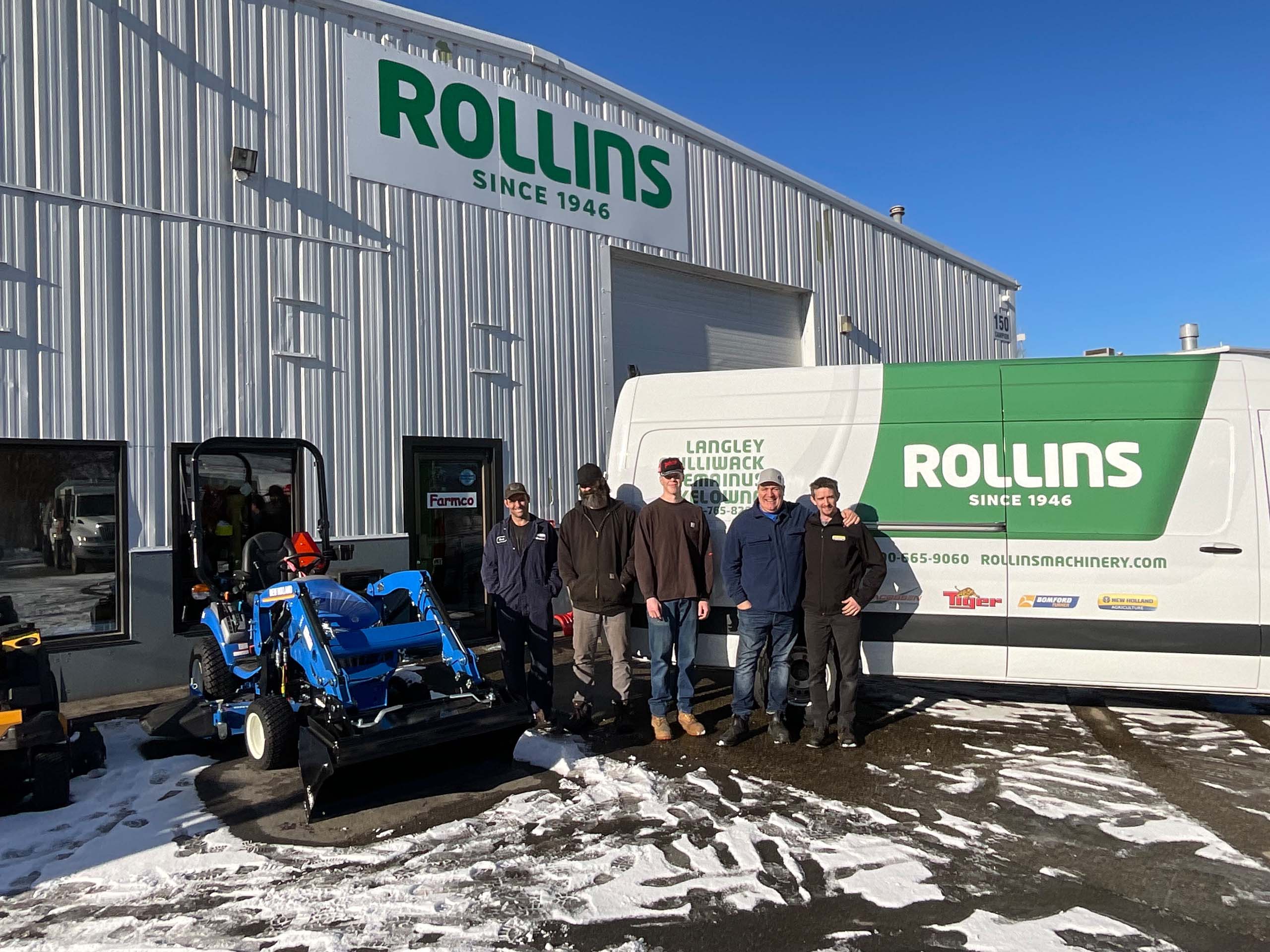 Rollins Acquires Farmco Sales In Kelowna, BC
explore our industries
MAR 04, 2020
Rollins Machinery is pleased to announce the acquisition of Farmco Sales in Kelowna, BC. As of January 8th 2020, Rollins has taken over all operations of Farmco and is working out of its Kelowna facility. Rollins has re-hired most of the staff including the previous owner, Paul Culos, who has agreed to stay on as Branch Manager.
Rollins is very excited to been awarded the New Holland contract for the Okanagan and we look forward to the opportunity to continue on the great work that Farmco staff have done over the past many years. The Kelowna office will be a full-line facility with Sales, Parts and Service, expanding the Rollins product lines and number of employees to support those products. In addition to New Holland, products will include Labrie, Johnston, RapidView, Vac-Con, Bomford, Tiger, Ventrac, Jacobsen and others.
Rollins will support sales and service for the Okanagan, North, and Eastern BC from this facility. We will have the opportunity to be the only dealer in many of our markets with a facility outside the Lower Mainland, which gives Rollins an advantage in sales and support of those products throughout the Province.
It is our objective to continue to re-invest in the company, looking for opportunities to help improve Rollins' presence and reputation in all areas of our business. The purchase of Farmco is a very positive step for Rollins to increase our market share and add future stability for all staff.