Rollins – BC Sewer Equipment Dealer
Rollins Machinery is your BC Sewer Equipment Dealer. Some of the products we sell are:
Combination Hydrovac Trucks
Jetter Trailers
Water Recyclers
Root Cutters and Saws
Service and Support Across BC
4 Locations Across BC to Serve Your Needs. If you can't make it to one of our offices for a service, that is no problem. We have 6 Fully Equipped On-Site Service Vehicles to reduce downtime.
Below is our 4 Locations:
Langley (Head Office)
Chilliwack (Agricultural Center)
Chemainus
Kelowna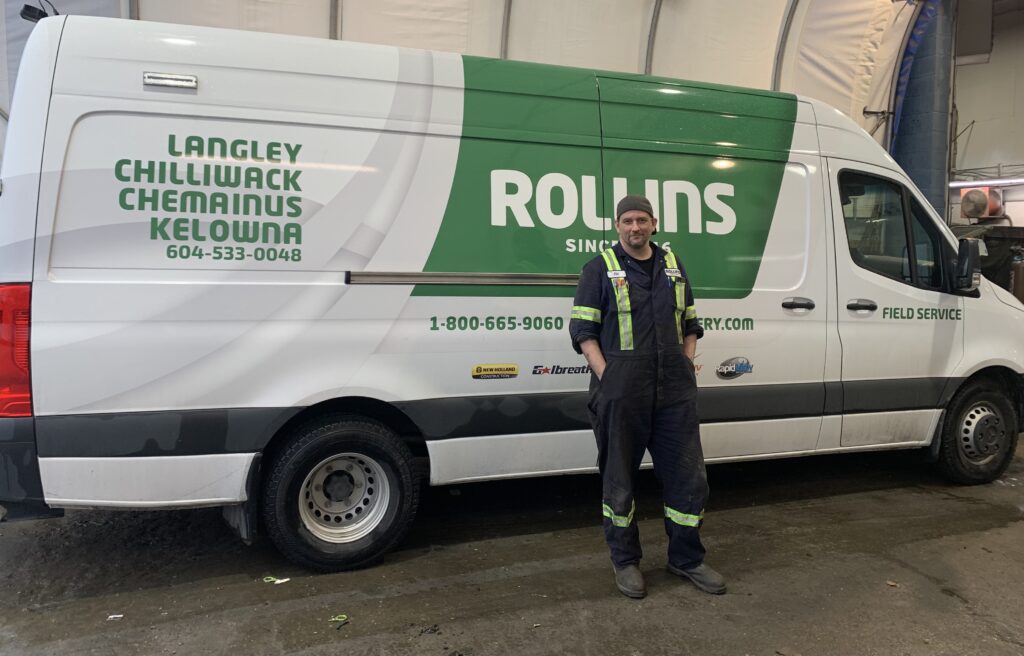 Customer Feedback
We have sold 6 Hydrovac Trucks this year, and support our customers through
On-Site Servicing
Regularly Checking in with Customers
Local Support from Local Family Owned Business
Customer Experience Video – 900 ECO – Hydrovac
One of our Hydrovac Sales Representative – Brodie Henderson, walks you through the Sewer Equipment 900 ECO, and the support Rollins offers. Also shown in this video, is Brodie visiting our customer, for on – site training, to ensure they are comfortable operating the truck safely and efficiently.