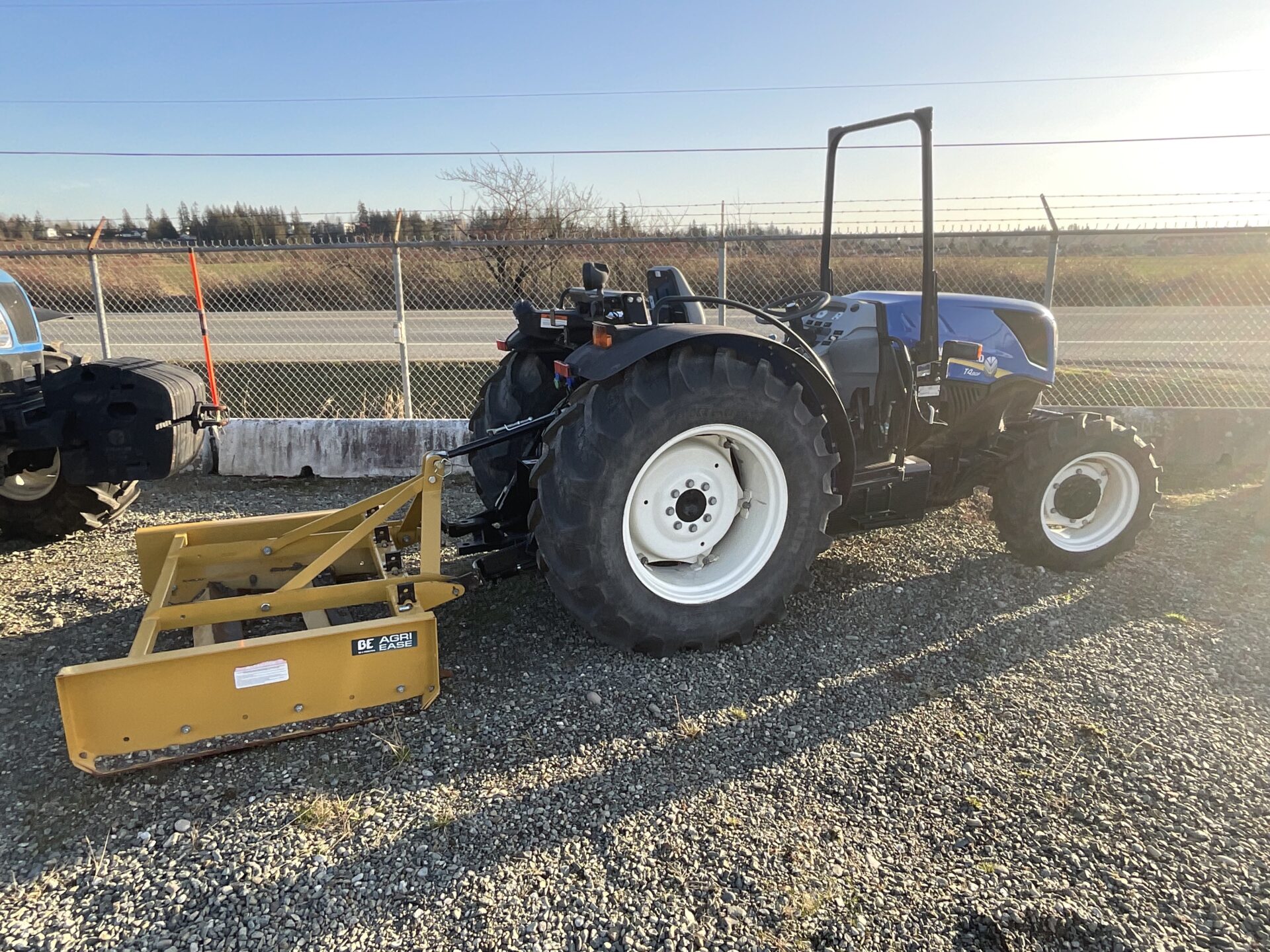 New Holland T4.80F with Braber Box Grader Scraper
explore our industries
New Holland T4.80F with Braber Box Grader Scraper
We have a New Holland T4.80F with a Braber Box Grader Scraper in stock at our Chilliwack location. Stop by and have a look. This unit will definitely not last long.
New Holland T480.F Specifications – From New Holland Website – May not be for exact year:
Engine HP: 74
PTO HP: 65
Lift Capacity @ 24″lbs: 4,045 (1835)
Weight lbs (kg): 6,243 (2,832)
Overall length in. (mm): 148.8 (3779)
Base PTO: 540/540E
Braber Box Spreader Specifications:
Cat, 1, 3 Point hitch
3 PT mount
Reinforced moldboard
5 reversible positions
For tractors up to 60hp
Adjustable tilt blades
Please Note: Specifications May Vary. Plese Confirm the most up to date specifications with your Rollins Salesperson.