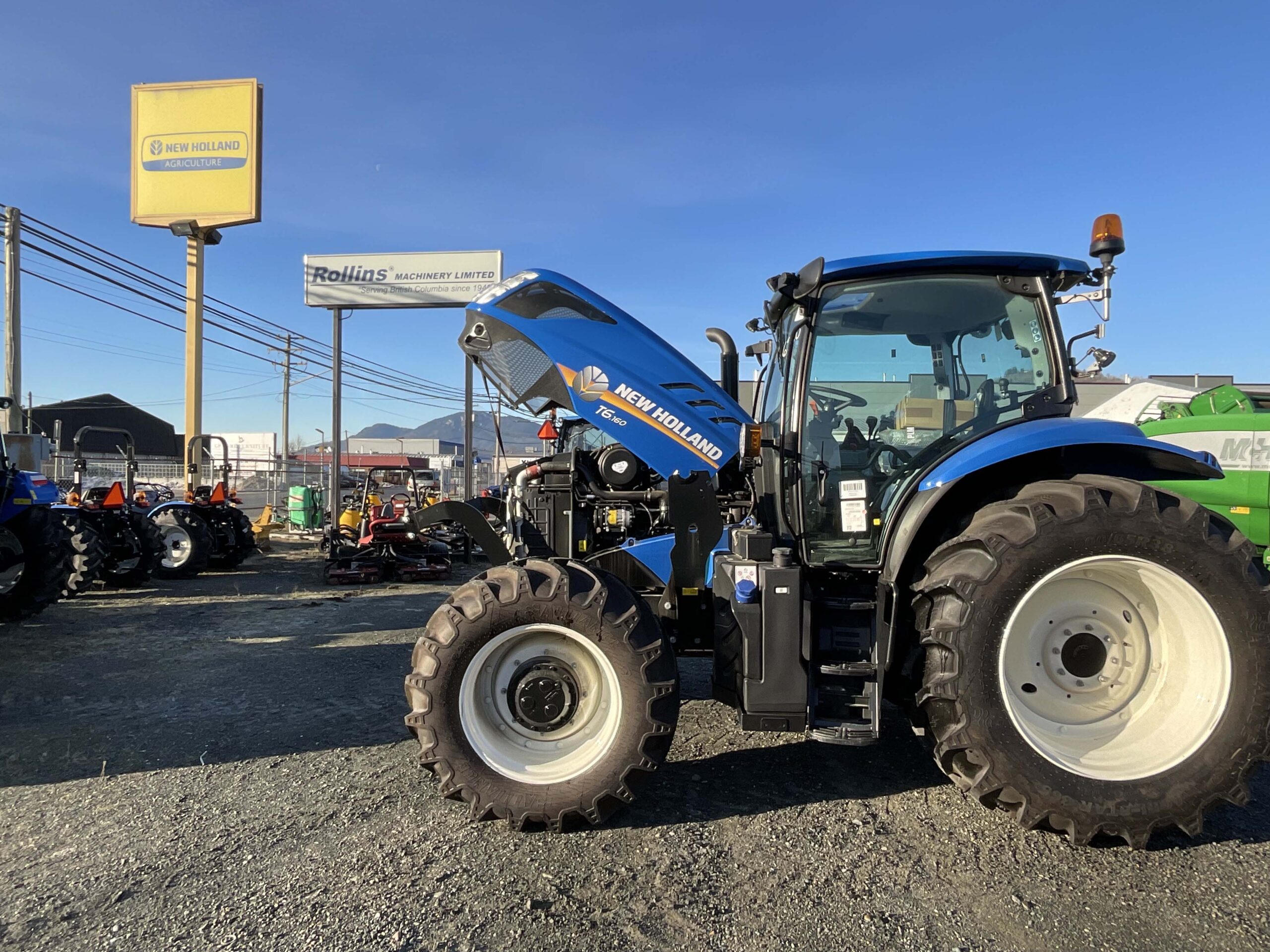 New Holland T6.160 Auto Command
explore our industries
New Holland T6.160
New Holland 4WD Cab Tractor – 40km – 16×16 Electronic Shift Loader Ready – 160HP Boost, 1.9 hours. Stop by our office, or give us a call for a viewing! This is located at the Chemainus office.
Specifications
Climate Control: Air Conditioning
Front Work Lamps On: Less High Mounted Headlamp
Speed: 40 KPH_16x16 w/Autoshift
Engine Horsepower: 135 Engine Horsepower
PTO: 540/1000 – Reversible
Basic Hood Lights
Command Arm: Command Arm Mechanical Remote
Rear Wheels and Tires: 600/65R38 R1W-FI, MI, CO, TR
Front Wheels and Tires: 480/65R28 R1W HD
Please Note: Specifications May Vary. Please verify specifications with your Rollins Salesperson.