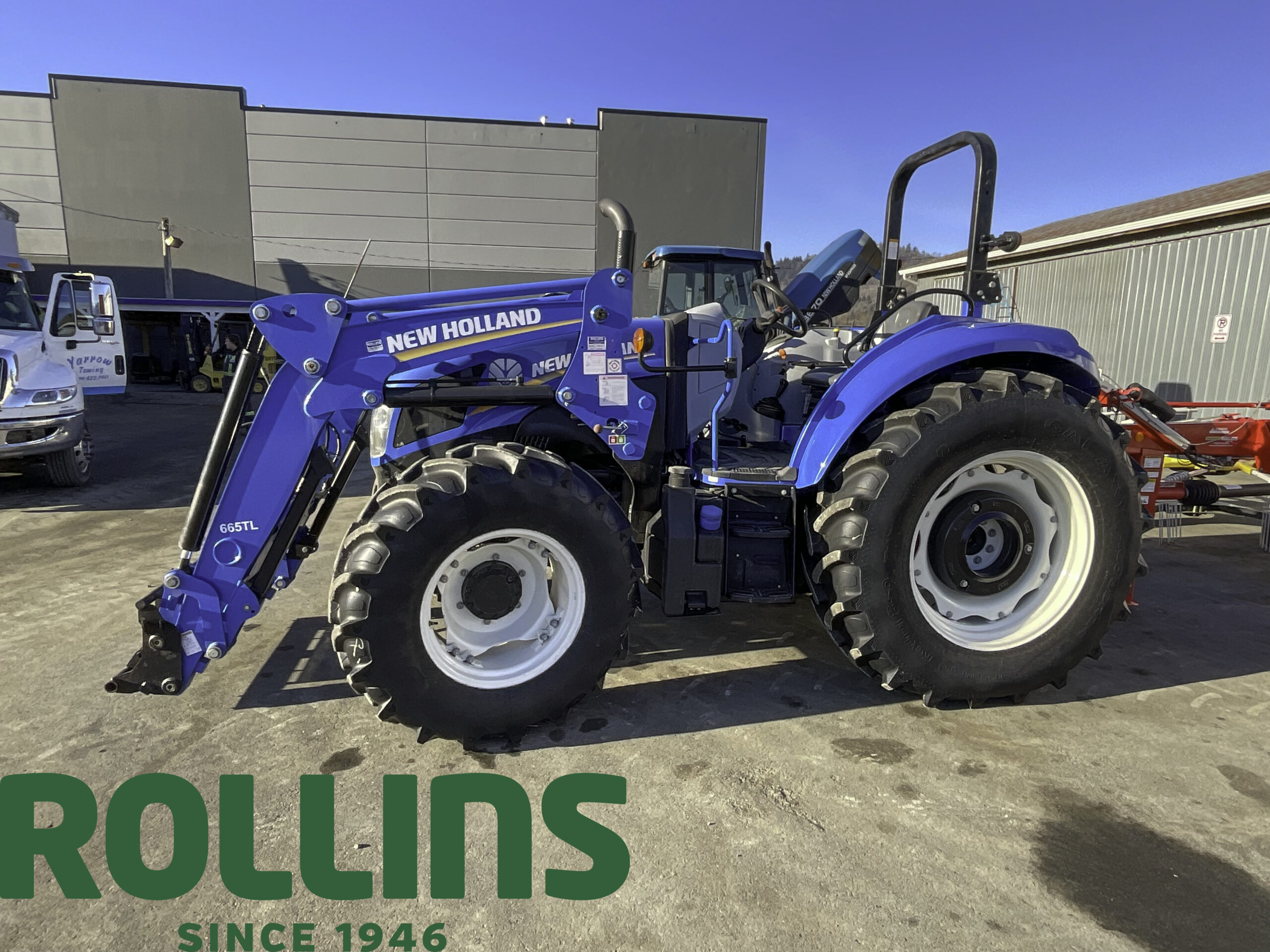 New Holland T4.120
explore our industries
New Holland T4.120
We have a T4 Tractor in stock at our Chilliwack location. This unit is truly "your ultimate farmhand"(New Holland, 2023). A few benefits, is that It has "ultimate versatility, clean and efficient power, and comfortable seating"(New Holland, 2023).
Key Features:
Ergonomics: New Holland spent a considerable amount of time planning the location of the controls, making it extremely comfortable and efficient for the operator to use.
Comfortable Seating: "A vinyl mechanical-supspension seat with armrests comes standard to provide you with excellent comfort all day long"(New Holland, 2023).
Proven Engine and emissions system: "New Holland's strategy for Tier 4B compliancy is to equip tractors between 75 and 120 horsepower with the ECOBlue Compact HI-eSCR system with light CEGR."(New Holland, 2023).
Ultimate Versatility: New Holland designs it's products to be a workhorse on your farm, and perform many types of duties whether it's pulling a tedder or pulling a bale wagon.
Specifications:
Engine:
Engine Type: 4 – cylinder diesel
Displacement cu. in. (L): 207 (3.4)
Gross Engine Horsepower: 117
PTO Horsepower: 99
Rated Engine Speed (rpm): 2,300
3 – Point Hitch
Lift Capacity @24″: 5,620 (2549)
Dimensions/Weight
Weight: 8,157 lbs (3700kg)
Weight – ROPS 4WD: 7,672 (3480)
Wheelbase 4WD: 89.9 (2285)
List Price
Pricing on Request