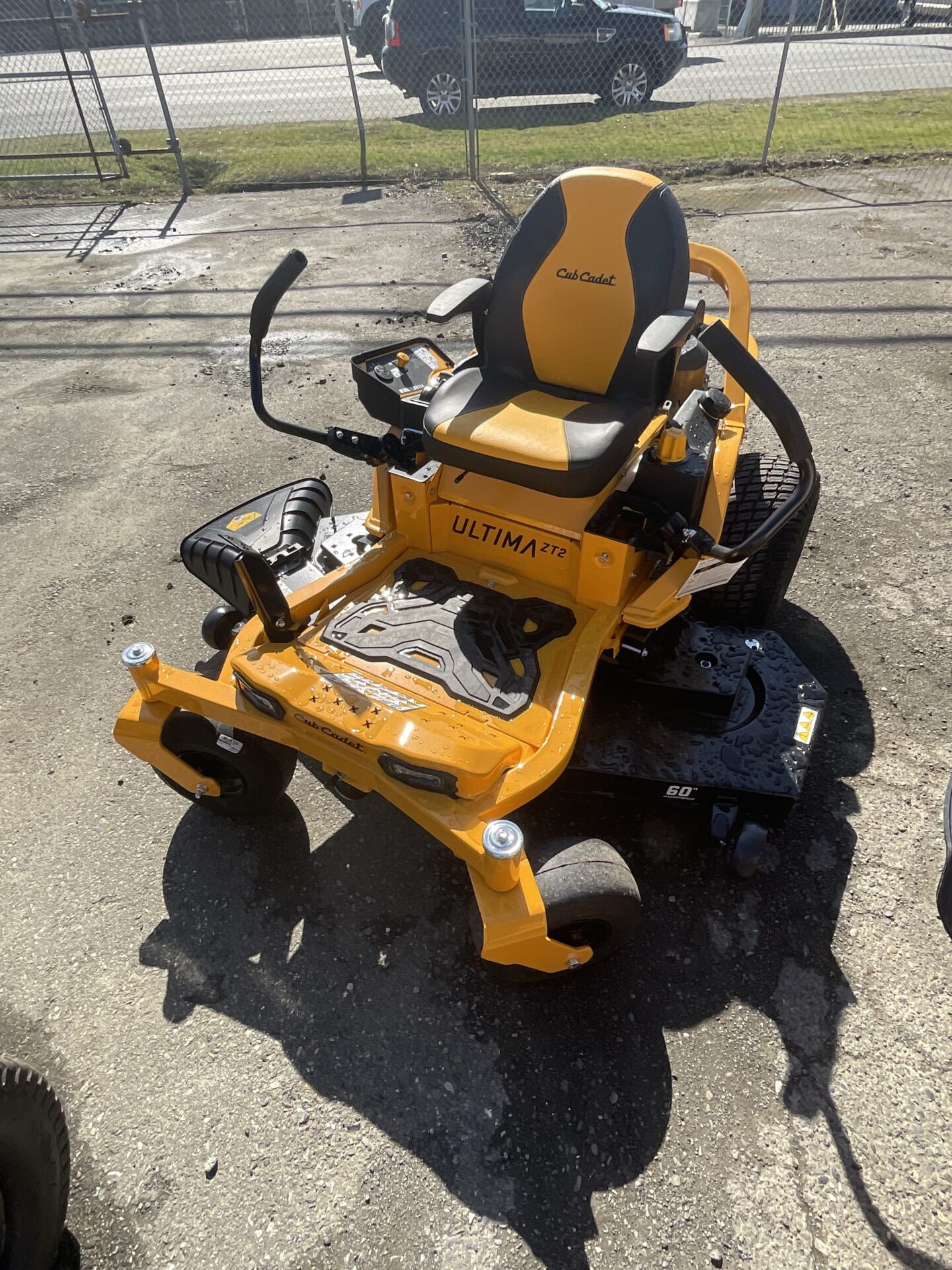 Cub Cadet Ultima ZT2 60
explore our industries
Cub Cadet Ultima ZT2 60
We have a Cub Cadet ZT2 60 FAB" Ultima at our Chilliwack Location. Below are some of the Key Features of this Lawn Tractor:
"A 25 HP/725cc Kohler 7000 Series Pro V-twin OHV engine delivers high – performance power and exceptionally smooth, quiet operation.
Dual hydrostatic transmissions allow for quick and effortless 7.5 MPH forward (3.5 MPH reverse) ground speeds that leave your lawn with a professional-quality finish.
60-in. AeroForce fabricated deck with heavy-duty reinforced leading edges and cutting system that delivers a signature cut with fewer clumps and stragglers, finer clippings and increased evenness"(Cub Cadet, 2023).
Specs may vary/ and may not be for exact year. From Cub Cadet website.
List Price
Pricing on Request